On today's Boutique Chat episode Justin Prince, entrepreneur, speaker, & author, joins us for How to Develop a Success-Oriented Mindset. Justin has built 4 different multi-million dollar businesses, spoken all over the world inspiring thousands of leaders & entrepreneurs, has written 2 books, and does it all by maintaining focus on what's most important to him: his family. In today's episode, Justin goes over topics such as how to create intriguing content for your social media channels, defining your brand, and what habits create successful individuals. But that's not all, tune in to hear all of Justin's notable tips!
>> EPISODE 270 – LISTEN NOW ON iTunes <<
Don't Have iTunes? Listen on Libsyn here
See the Full Boutique Chat Podcast Website here
MAIN POINTS:
---
Don't be a taker, be a giver. Instead of asking what can this customer buy from me, ask what value can I provide to this customer?
Don't talk to an audience, talk to a friend. Relate to your audience, you don't always have to be the boutique owner in their eyes.
High performers have a routine. A healthy mindset, an active lifestyle, and keeping your priorities straight, are all key factors in being successful.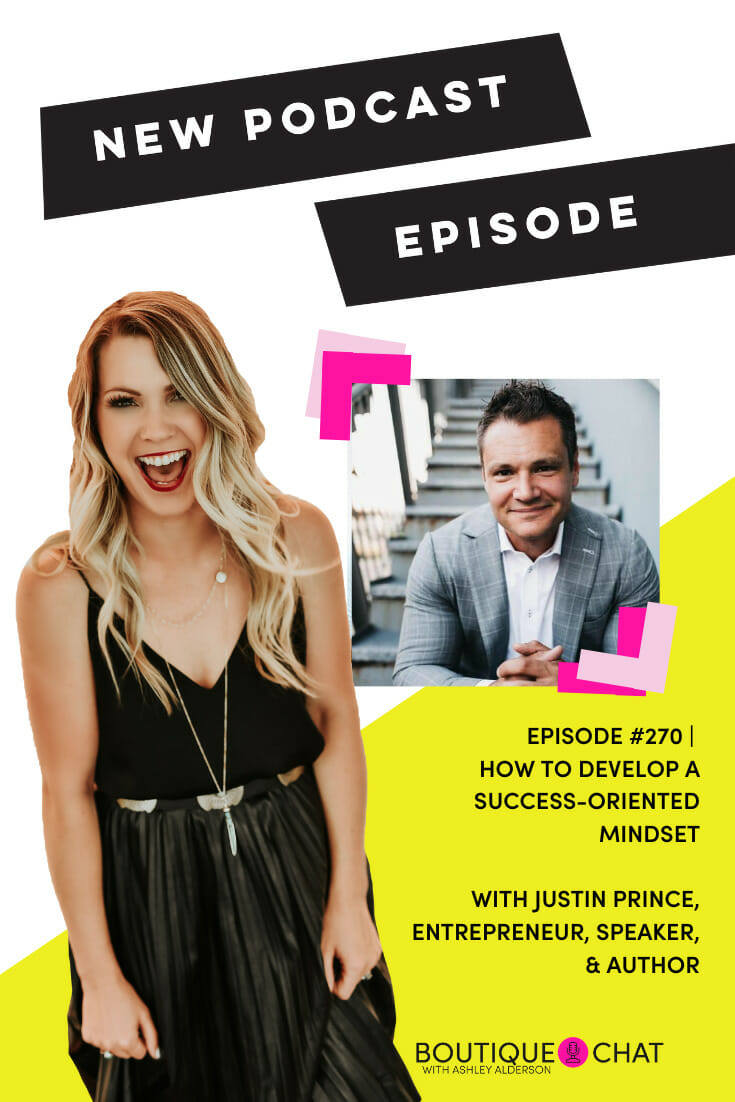 FAVORITE QUOTES:
---
"You want to be a giver, not a taker." -Justin Prince
"No success that I have outside of my home will compensate for failure that I have inside the home."
"Your personal brand is how you make people feel."
Justin's Information:
Website: https://iamjustinprince.com/
Instagram: @iamjustinprince
SIGN UP FOR EMAIL UPDATES ON OUR WEBSITE:
https://theboutiquehub.com/boutique-summit-2020/
Join the Hub for more training, information, and connections.
www.theboutiquehub.com/join
Use the hashtag #AskAshley on Instagram, or tag her at @ajalderson or @theboutiquehub to suggest topics for the podcast and let us know what you thought about this episode!
Want to be our listener of the week? Then Subscribe to our podcast and after that, leave us a review on iTunes Apple Podcasts here!
Original Air Date: August 4th, 2020
Do you love the details of How to Develop a Success-Oriented Mindset? Let us know what you think about our show and help spread the word about the #BoutiqueChat Podcast.
Related Posts: