Many entrepreneurs can feel like it's impossible to get ahead. They are working too many hours, team problems can arise, and they aren't planning for the future of business. Today Kelly Roach goes over what keeps entrepreneurs from growing and the solutions to the common problems faced while scaling. 
>> EPISODE 316 – LISTEN NOW ON iTunes <<
>> EPISODE 316 – LISTEN NOW ON Spotify <<
See the Full Boutique Chat Podcast Website here
Episode Rundown:
00:07:03 The Trap that Kills Business
00:11:26 Failure Means Growth
00:19:35 Team Culture
00:23:27 Millionaire Mindset
00:26:40 Investments
Main Points In What Keeps Entrepreneurs From Growing
---
Stop putting your energy into a million different things. Find the areas you are best at and focus.
You have to let your team fail. They will never create greatness if they can't fail. 
There are no guaranteed outcomes in life no matter how safe you play it. The only way to achieve greatness is by taking the risk.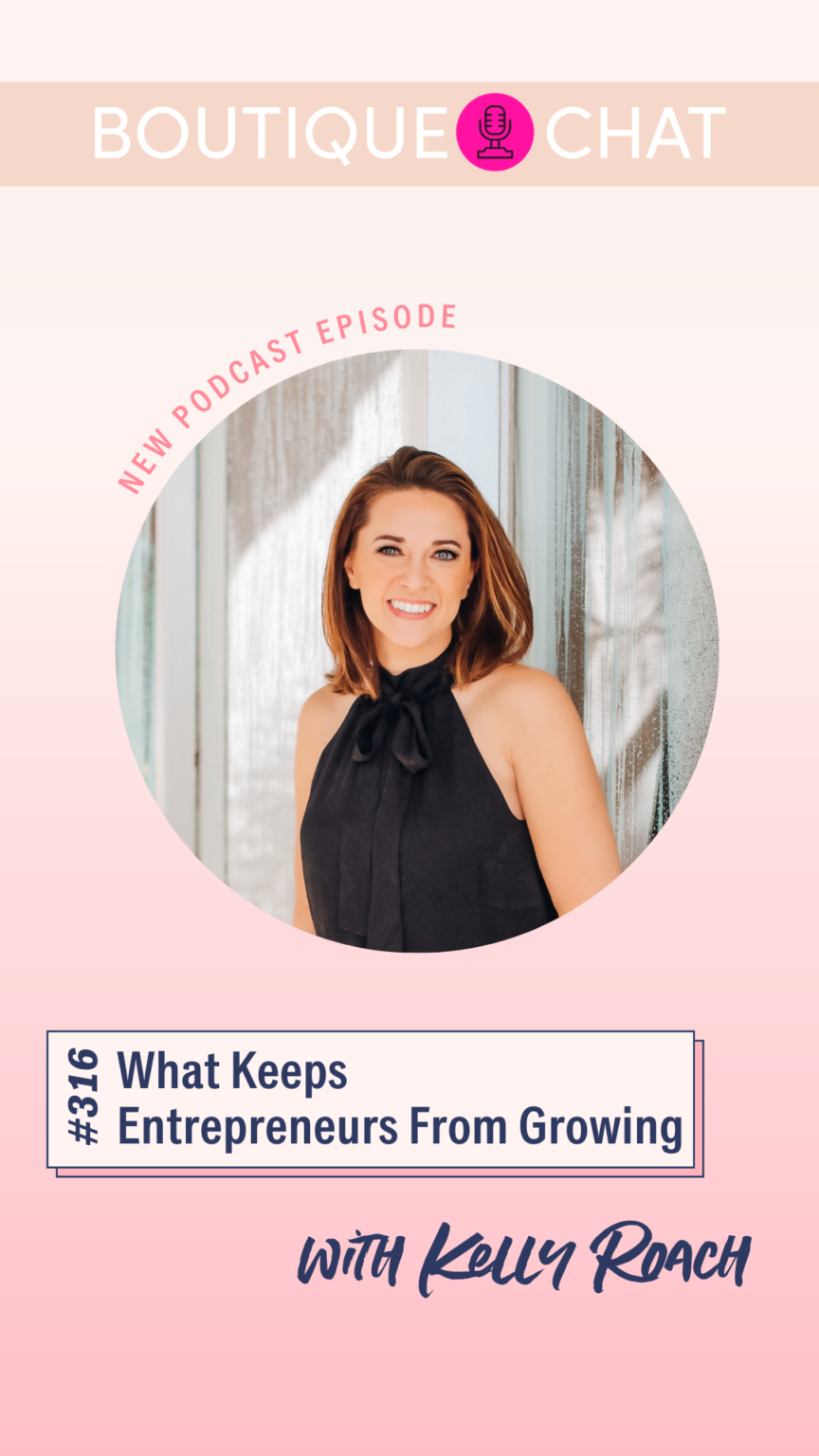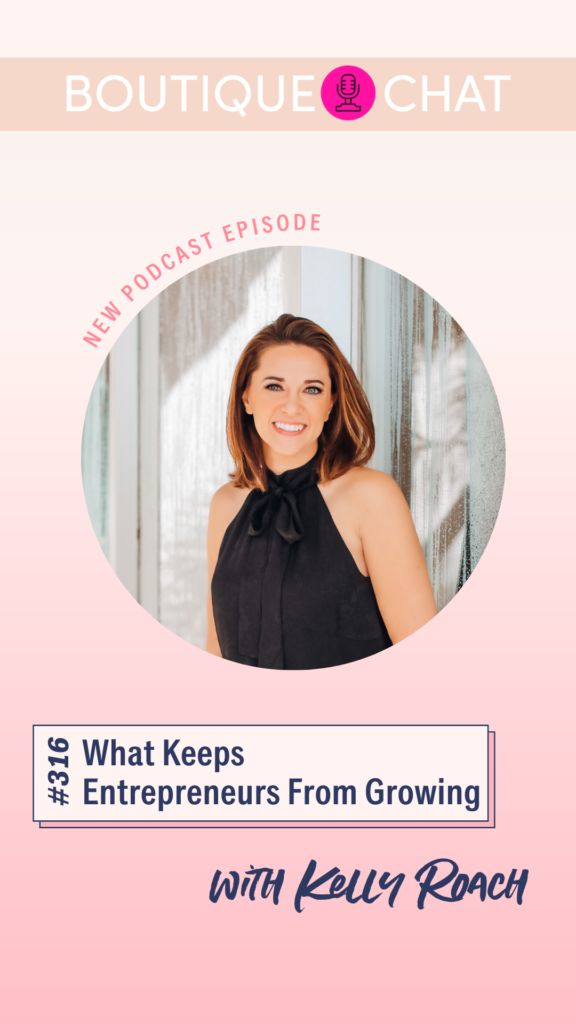 Favorite Quotes In What Keeps Entrepreneurs From Growing
---
"Simplification is what drives multiplication." -Kelly Roach
"I see entrepreneurs holding on to too much, and they are the bottleneck to their own growth." -Kelly Roach
"They don't want to let their team fail because they are afraid. Because they don't let their team fail, the team always underperforms." -Kelly Roach
KELLY'S INFORMATION:
Books: unstoppableentrepreneur.com/books
Website: unstoppableentrepreneur.com
Instagram: @kellyroachofficial
Today's episode was brought to you by CommentSold.
To help uplevel your online sales, the CommentSold team is offering Boutique Chat listeners a free ring light when you start a 30-day free trial. Click here to claim your free ring light!
---
Join the Hub for more training, information, and connections.
www.theboutiquehub.com/join
Use the hashtag #AskAshley on Instagram, or tag her at @ajalderson or @theboutiquehubto suggest topics for the podcast and let us know what you thought about this episode!
Do you love the Boutique Chat Podcast?! Subscribe to our podcast and after that, leave us a review on iTunes Apple Podcasts here!

Original Air Date: June 1st, 2021
Do you love the details of  What Keeps Entrepreneurs From Growing? Let us know what you think about our show and help spread the word about the #BoutiqueChat Podcast.
Recent Posts: