Working with your spouse can bring on challenges but it can also be so rewarding! Today Ashley and Eric Alderson give their insight and advice on being married and working together. This candid conversion covers setting boundaries, intimacy, and how they handle conflict. But that's not all, tune in to hear all the juicy secrets from this power couple!

>> EPISODE 318 – LISTEN NOW ON iTunes <<
>> EPISODE 318 – LISTEN NOW ON Spotify <<
See the Full Boutique Chat Podcast Website here
Episode Run Down:
00:06:05 Finding Your Roles
00:10:05 Working For Your Wife
00:20:05 Ground Rules
00:25:35 Ashley & Eric's Story
00:34:40 Our First Vision Board
Today's episode was brought to you by CommentSold.
To help uplevel your online sales, the CommentSold team is offering Boutique Chat listeners a free ring light when you start a 30-day free trial. Click here to claim your free ring light!
Main Points in Working With Your Spouse
---
Boundaries are important. From where you are working, when work discussion stops, and who is owning what.
Success depends on whether or not you give attention to your doubters or your vision.
Create vision boards together. Remember, what you think about you bring about.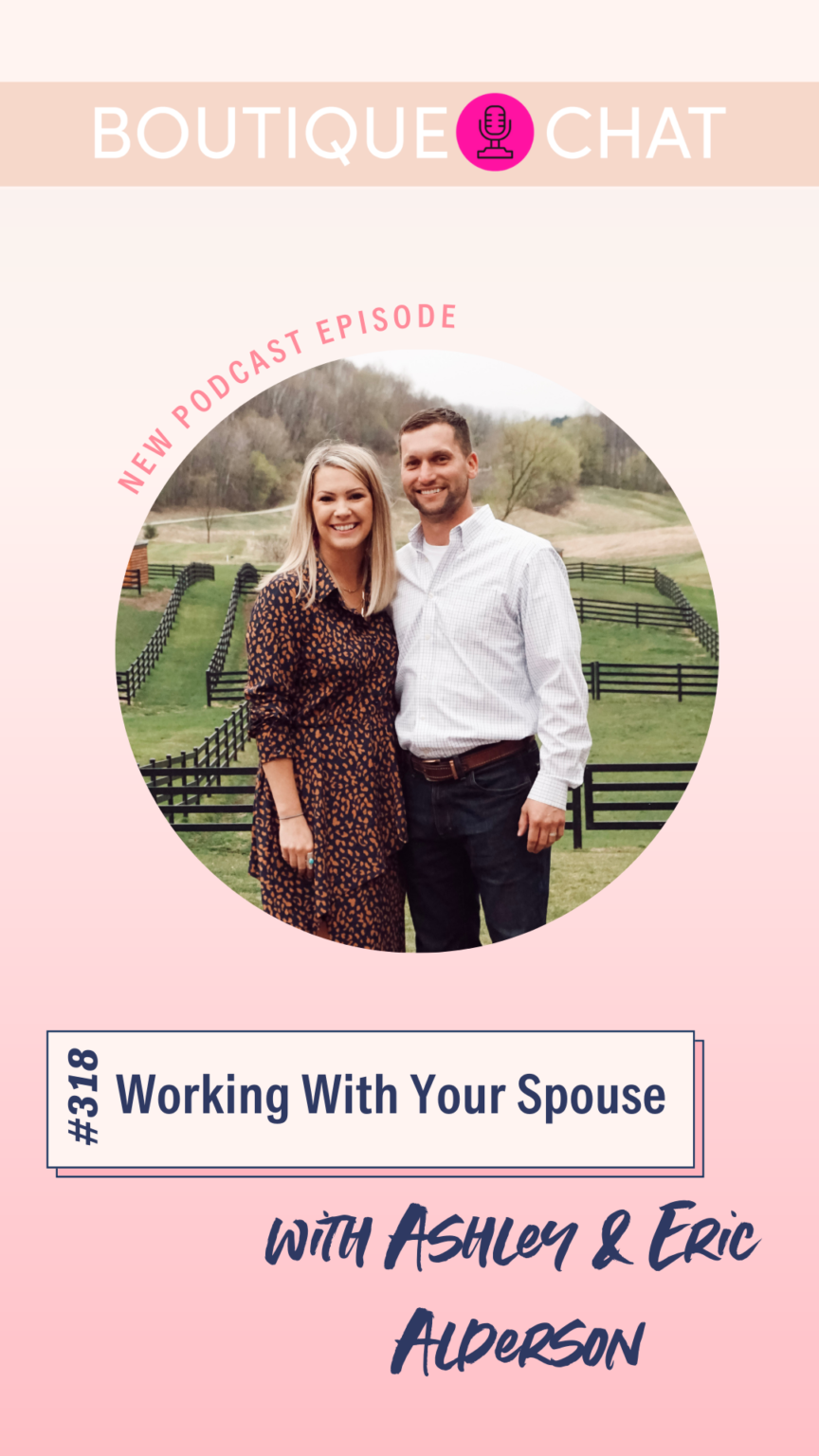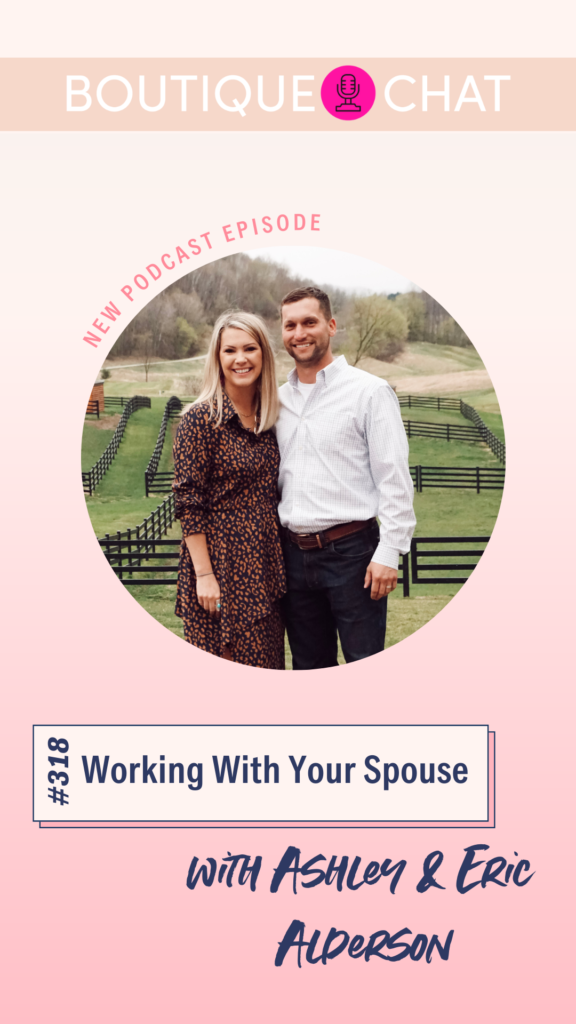 Favorite Quotes in Working With Your Spouse
---
"What you think about you bring about." -Ashley Alderson
"Whether or not you sink or swim is going to be dependent on whether you focus on others doubting you or you focus on the possibility of making something happen." -Eric Alderson
"Having a good relationship inside of the company has to stem from having a good relationship outside of the company first." -Ashley Alderson
Exclusive Discount Boutique Summit Discount dor Boutique Chat Listeners!
Use the promo code BOUTIQUECHAT or follow this link to automatically get the 10% discount www.eventbrite.com/e/151793046087/?discount=BOUTIQUECHAT
The Boutique Summit is the Boutique Retail Industry's Top Business Conference of the Year, hosted by The Boutique Hub. Held August 1-2, 2021 in Atlanta, GA with Atlanta Apparel, find the proven strategies, tools, and collaborators to help grow your business in an ever-changing industry and social landscape!
Keep Up With Ashley!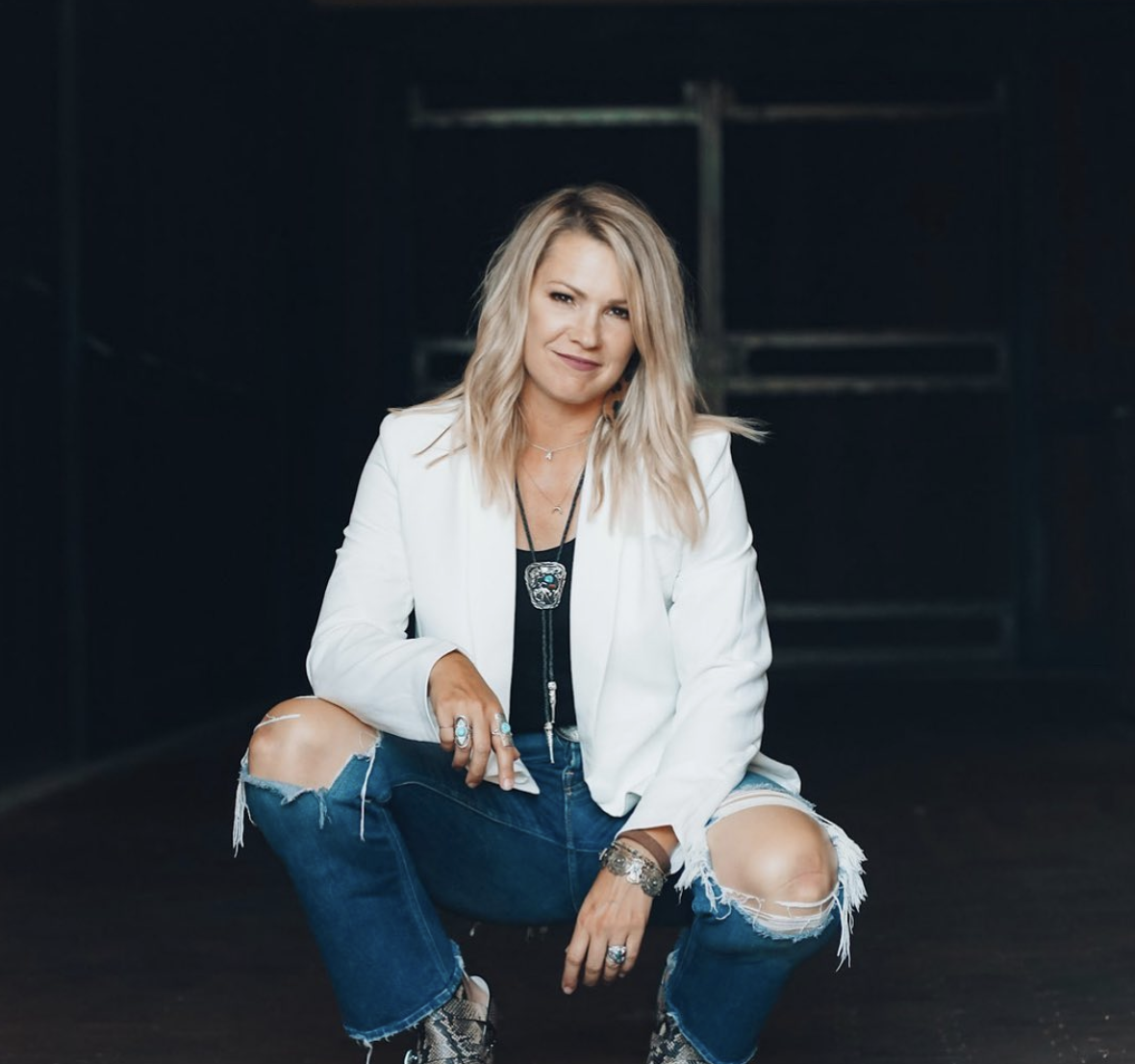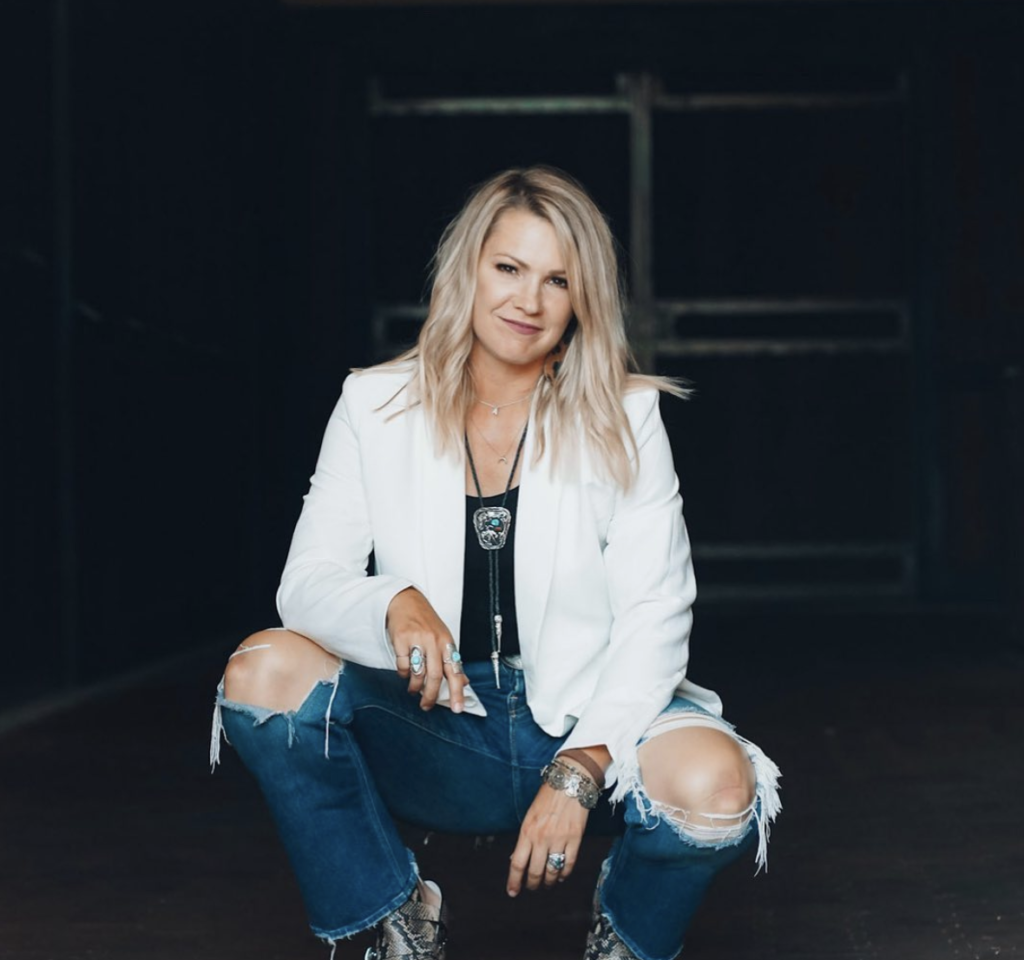 ---
Join the Hub for more training, information, and connections.
www.theboutiquehub.com/join
Use the hashtag #AskAshley on Instagram, or tag her at @ajalderson or @theboutiquehubto suggest topics for the podcast and let us know what you thought about this episode!
Do you love the Boutique Chat Podcast?! Subscribe to our podcast and after that, leave us a review on iTunes Apple Podcasts here!

Original Air Date: June 13th, 2021
Do you love the details of Working With Your Spouse? Let us know what you think about our show and help spread the word about the #BoutiqueChat Podcast.
Recent Posts:
Retail Sidewalk Sign Inspo

In the fast-paced world of retail, where competition is fierce and attention spans are fleeting, every tool at your disposal can make a significant difference. One such tool that has stood the test of time and continues to be a vital asset for retailers is the humble sidewalk sign. These unassuming signs, often placed right outside your storefront, may seem simple, but they pack a powerful punch when it comes to attracting customers and driving sales. In this post, we'll explore why retail sidewalk signs are so important and some fun inspiration pics to get your creative juices flowing for your very own sidewalks.

Using Story to Grow Your Business with Lyn Graft, founder of Storytelling for Entrepreneurs

Storytelling for Entrepreneurs founder Lyn Graft shares his secrets on how to use story to grow your business.

The Boutique Hub at October Dallas Apparel Market

The time has come for the October 2023 Dallas Apparel & Accessories Market and the Hub team couldn't be more excited! We know how busy market days can be so we wanted to make sure you guys are filled in on our schedule so you can come and stop by!