Today on the Boutique Chat Podcast DeAnna McIntosh, Founder and Global Retail + E-commerce Consultant at The Affinity Group International, joins us for Diversity in Retail. Aside from being a retail expert, DeAnna also started Diversify Retail, an organization built to increase diversity in all facets of the retail industry. This conversation may be a hard one to start, but is the most important one we can have. DeAnna goes over how you start being more diverse in your business, what steps can be taken if you don't live in a diverse region, and how we can better educate ourselves about race & the inequality taking place today. This episode is a must for EVERYONE to hear, so tune in now for this life-changing episode!
>> EPISODE 267 – LISTEN NOW ON iTunes <<
Don't Have iTunes? Listen on Libsyn here
See the Full Boutique Chat Podcast Website here
Find the full video of today's episode on our youtube channel, and make sure to leave a like & a comment if you loved this conversation!
MAIN POINTS:
---
You value diversity and want these values implemented in your business, but it's important to make sure your employees have these values as well so your whole team can work together.
Does your company represent these values? Does your social media, website, and products represent these values?
Staying silent is the most damaging thing you can do. Reach out to those who feel comfortable talking to you on this topic on how you can speak out through your business. And most importantly educate yourself!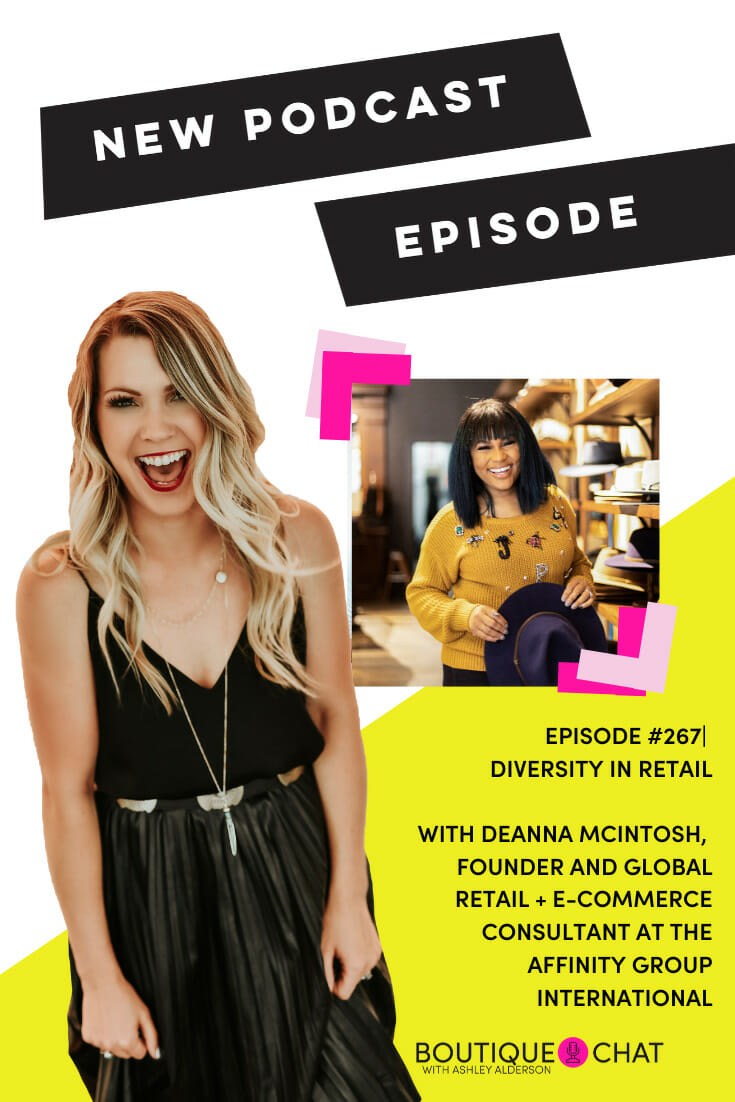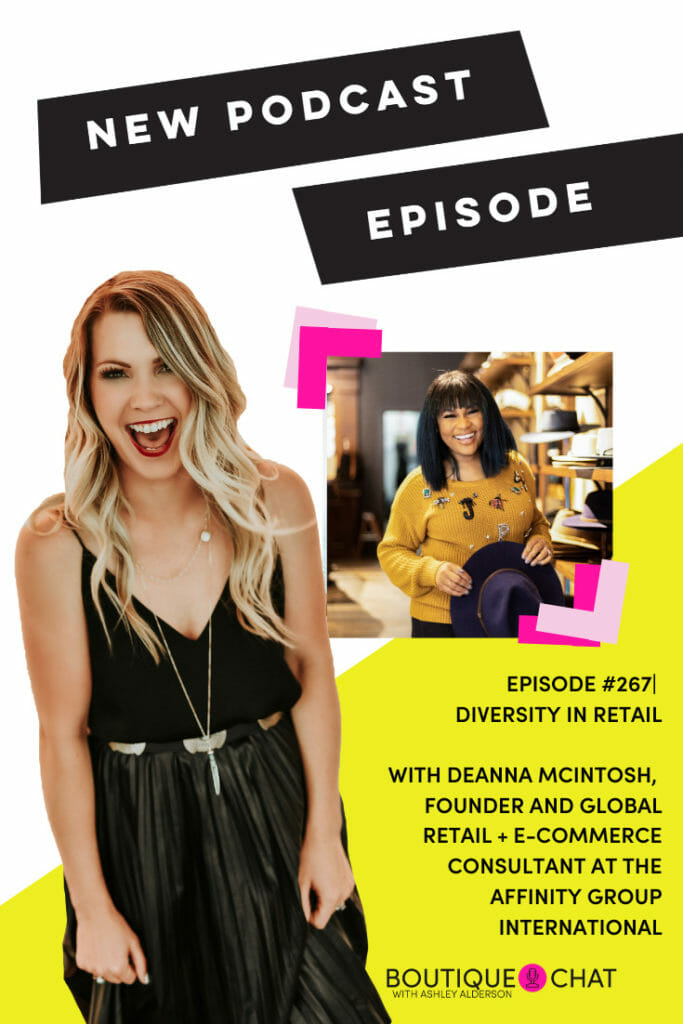 FAVORITE QUOTES:
---
"Take that first step and have that hard conversation and it will change your life, I promise." -DeAnna
"Silence and neutrality don't exist on this topic." -Ashley
Where to find and follow DeAnna:
Instagram: @theaffinitygroup
Diversify Retail Website: https://diversifyretail.com/
---
SIGN UP FOR EMAIL UPDATES ON OUR WEBSITE:
https://theboutiquehub.com/boutique-summit-2020/
Join the Hub for more training, information, and connections.
www.theboutiquehub.com/join
Use the hashtag #AskAshley on Instagram, or tag her at @ajalderson or @theboutiquehubto suggest topics for the podcast and let us know what you thought about this episode!
Want to be our listener of the week? Then Subscribe to our podcast and after that, leave us a review on iTunes Apple Podcasts here!
Original Air Date: July 14th, 2020
Do you love the details Diversity In Retail? Let us know what you think about our show and help spread the word about the #BoutiqueChat Podcast.
Related Posts: