Today Ashley Alderson, founder of The Boutique Hub, does a solo episode on Scaling from Entrepreneur to CEO. Ashley goes over the significant differences between an entrepreneur and a CEO. She covers topics such as understanding growth mindset, how to create a better culture within your team, and how properly allocate your time as a CEO. Tune in to hear all the details on today's tip-filled episode!
>> EPISODE 266 – LISTEN NOW ON iTunes <<
Don't Have iTunes? Listen on Libsyn here
See the Full Boutique Chat Podcast Website here
MAIN POINTS:
---
Understanding Growth Mindset Vs. Fixed Mindset.
The most important question you can ask yourself: Am I the bottleneck of my business?
Being a great coach is building a great culture inside of your team.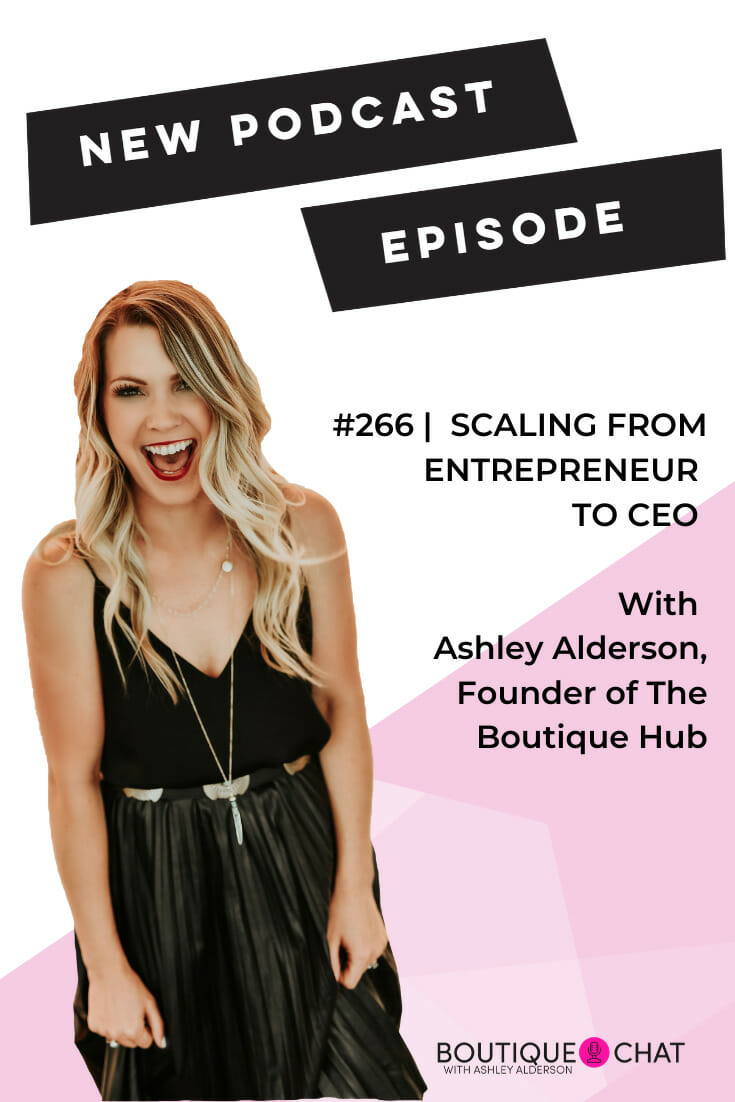 FAVORITE QUOTES:
---
"There are people that seek to gain more or there are people that seek not to lose what they already have." -Ashley Alderson
"The more we value time, the more we set boundaries around our time." -Ashley Alderson
"The business is not about me the entrepreneur, it's about the profitable unit I can scale." -Ashley Alderson
For more motivational and inspiring words from Ashley, check out her Instagram @ajalderson
---
Join us in the most advanced program for boutique owners in the world.
Join the CEO and Founder of The Boutique Hub, Ashley Alderson, and lead business coach Sara Burks, as they pull back the curtain and reveal the strategies being used by top retail businesses to gain new customers, train their teams, diversify online, and most of all, make a profit.
Retail Bootcamp will give you the training, mindset, and confidence to create a wildly successful retail business.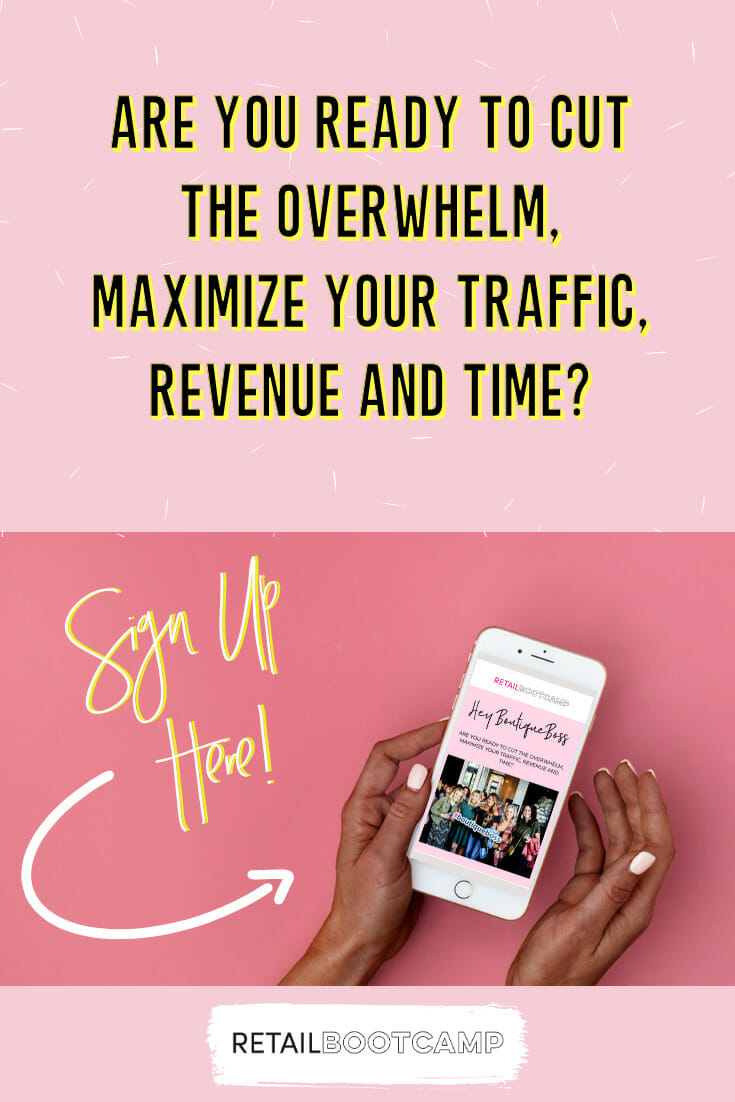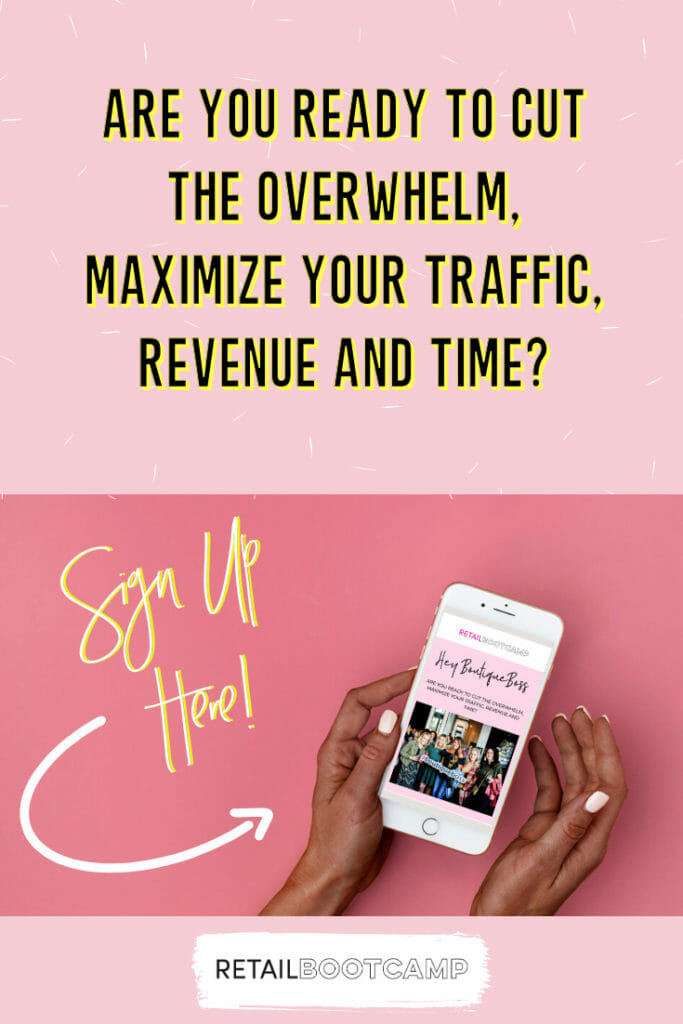 SIGN UP FOR EMAIL UPDATES ON OUR WEBSITE:
https://theboutiquehub.com/boutique-summit-2020/
Join the Hub for more training, information, and connections.
www.theboutiquehub.com/join
Use the hashtag #AskAshley on Instagram, or tag her at @ajalderson or @theboutiquehubto suggest topics for the podcast and let us know what you thought about this episode!
Want to be our listener of the week? Then Subscribe to our podcast and after that, leave us a review on iTunes Apple Podcasts here!
The Boutique Hub is 7 years old already! And there wouldn't be a reason to celebrate without YOU! So of course, we're doing a giveaway!
Retail Bootcamp Enrollment Valued at $2000
The Boutique Summit 2021 general admission ticket Valued at $500
Content Sanity Masterclass Valued at $200
2020 #BoutiqueBoss Planner Valued at $55
Content Calendar Valued at $30
(Five) Swag Packages Valued at $30
Original Air Date: July 7th, 2020
Do you love the details Scaling from Entrepreneur to CEO? Let us know what you think about our show and help spread the word about the #BoutiqueChat Podcast.
Related Posts: