Coming out of some of the hardest years the world has ever had to face has, of course, been challenging. However, for many, it has shed light on how we truly want to spend our time moving forward and the importance of living a life filled with purpose. I have spoken about the book The Joy of Missing Out before, and today I have the absolute pleasure of welcoming the author, Tanya Dalton, onto the show. In this episode, we will be discussing the art of transforming our limiting beliefs and how we can create the life we want to live.

Listen in as we dive deep on the topic of fear, focusing on where fear comes from and how instead of being adverse to fear, we can harness it for good and use it to push ourselves in the right direction. If you don't have the right mindset, you overwork yourself to the point of burnout, and you don't have a good grasp on what's going on internally, you won't be able to control what's going on externally, so don't miss this important episode!
>> EPISODE 337 – LISTEN NOW ON iTunes <<
>> EPISODE 337 – LISTEN NOW ON Spotify <<
See the Full Boutique Chat Podcast Website here
Watch the interview on Youtube:
What You'll Learn In Living Your Life On Purpose
---
How to transform daily habits.
Why we shouldn't focus on being adverse to fear.
How to overcome our limiting beliefs.
Why SMART goals are out of date.
The importance of having the right mindset.
How busy women can live a more free life filled with purpose.
The best way to stop being a victim of your time.
How to think about obstacles as opportunities.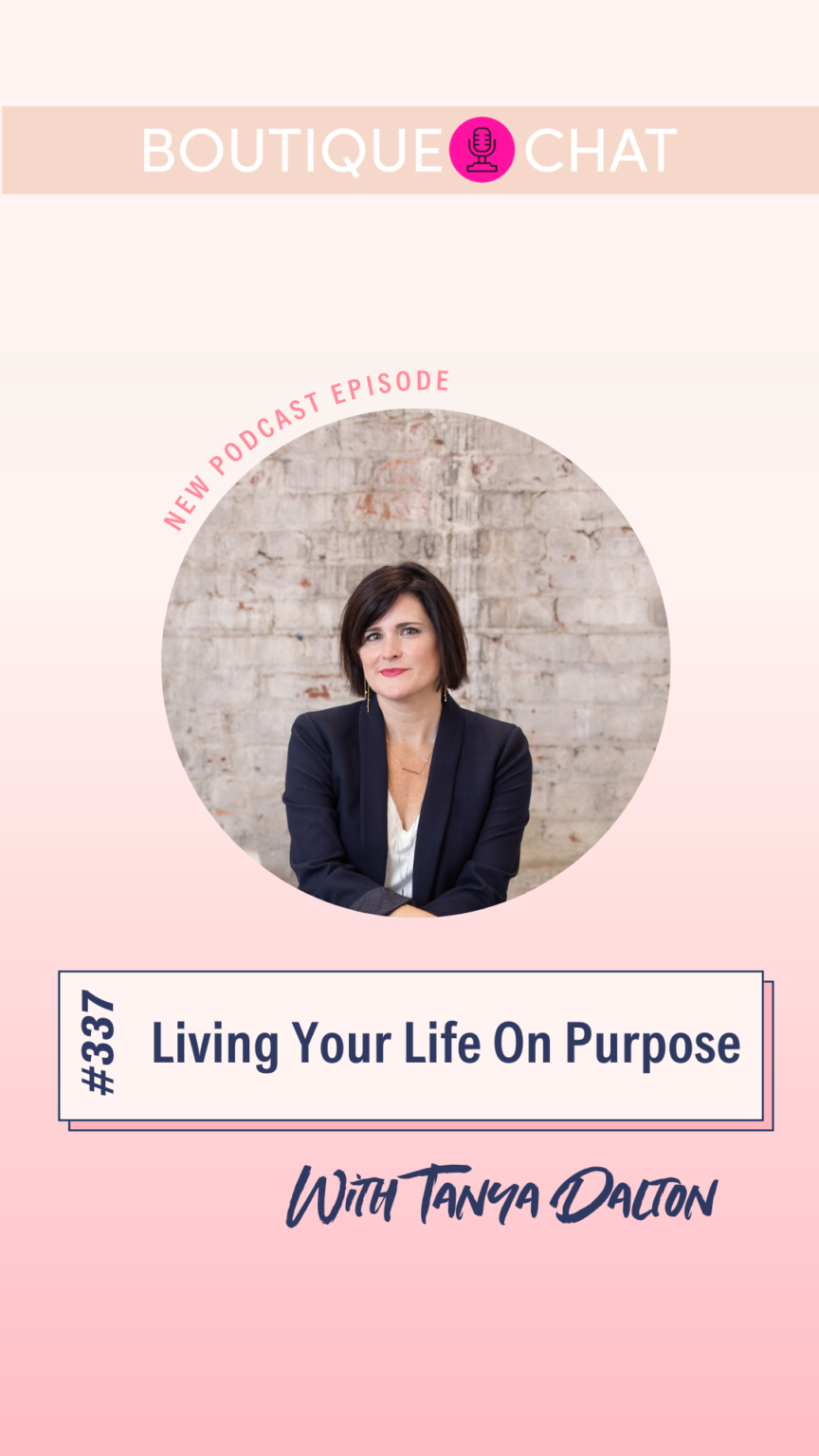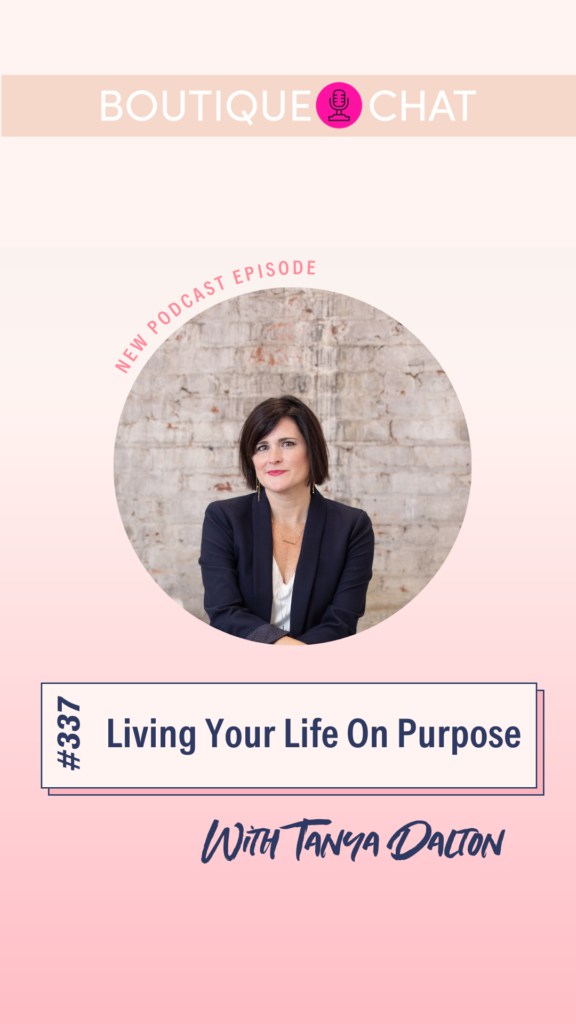 Favorite Quotes
---
"Goals are the vehicle to get us to the life we want. It's really about living bigger than you are today." – Tanya Dalton [6:22]

"The pandemic has really been a time to be perfectly imperfect." – Tanya Dalton [9:30]

"The way that you're spending your time is how you're prioritizing." – Tanya Dalton [13:20]
---
Resources:
Tanya Dalton: Website | Facebook | Instagram | Twitter | YouTube
On Purpose by Tanya Dalton
Today's episode was brought to you by Makeup Junkie Bags. Click here to learn more: www.makeupjunkiebags.com
---
Join the Hub for more training, information, and connections.
www.theboutiquehub.com/join
Use the hashtag #AskAshley on Instagram, or tag her at @ajalderson or @theboutiquehub to suggest topics for the podcast and let us know what you thought about this episode!
Do you love the Boutique Chat Podcast?! Subscribe to our podcast and after that, leave us a review on iTunes Apple Podcasts here!

Original Air Date: October 26th, 2021
Do you love the details of Answering Your Call-In Questions? Let us know what you think about our show and help spread the word about the #BoutiqueChat Podcast.
Recent Posts:
Holiday Season Playbook: 5 Pro Tips for Boutique Success

As boutique store owners, you understand the importance of gearing up for the retail extravaganza that is this entire holiday season. That's why we've curated a set of exclusive tips, tailor-made for boutique stores like yours. Whether you're a seasoned pro or diving into this season for the first time, our expert advice is here to empower you!

Boutique Owner's End of the Year Checklist

We are so excited to be bringing you some tips to make rolling into 2024 the smoothest transition yet! Here you will find our Boutique Owner's End of the Year Checklist, filled with info on taxes, inventory, and more!  

Dig In and Do The Hard Thing with Anais Almazan, Pretty & Pink Boutique

Anais Almazan, founder and owner of Pretty & Pink Boutique, shares her story from growing her business to building a true community.