WHAT IF THE ENTIRE SMALL BUSINESS COMMUNITY COLLABORATED THIS HOLIDAY SEASON TO DRIVE MAJOR AWARENESS TO SHOPPING SMALL ... FIRST?
PINK FRIDAY IS AN ANNUAL EVENT HELD EACH NOVEMBER WITH ONE MISSION:
before black friday & before the big guys... this is community over competition at its finest!

SIGN UP NOW TO PARTICIPATE!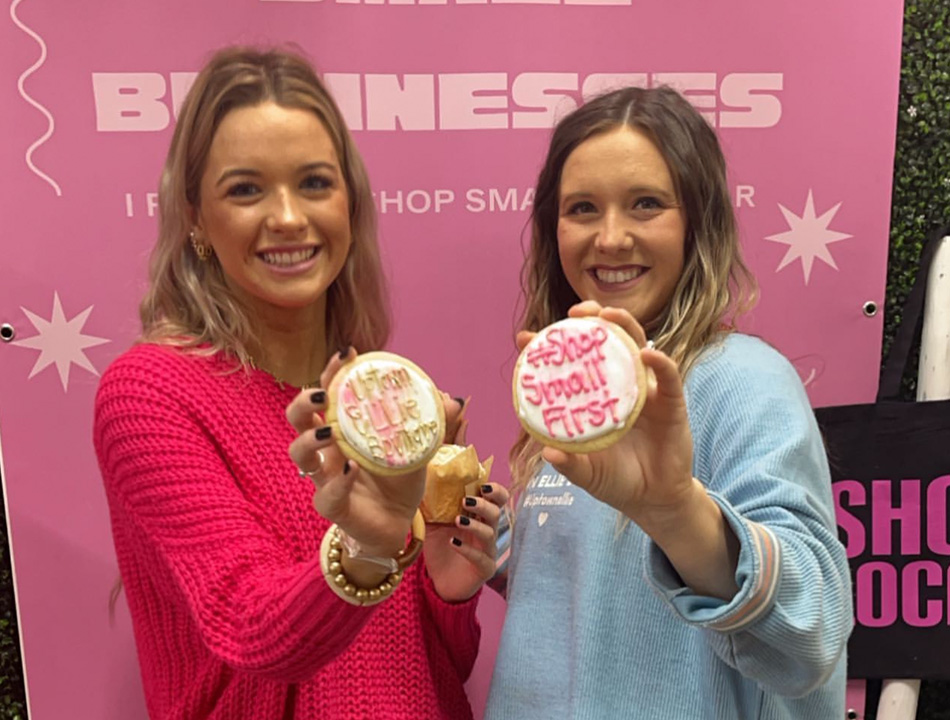 • Doing Your Part to Spread Awareness of Supporting Small Businesses First
• Public Facebook Event Invite to Discuss, Get Tips + Collaborate
• #ShopSmallFirst Map Listing
• Media Kit Full of Digital Marketing Materials & Press Release Template
• Event Planning Checklist & Holiday Marketing Tip Sheet
• Exclusive Wholesale Brand Holiday Lookbook (Brand Deals & Special Promotions)
• Shop the Best Boutique Facebook Group – Post your Deals & Participate in Threads
• Access to be Featured in our Shopper-Focused Holiday Gift Guides
• Exclusive VistaPrint ProShop Access & Discount
• Pink Friday Marketing Plan & Calendar Outline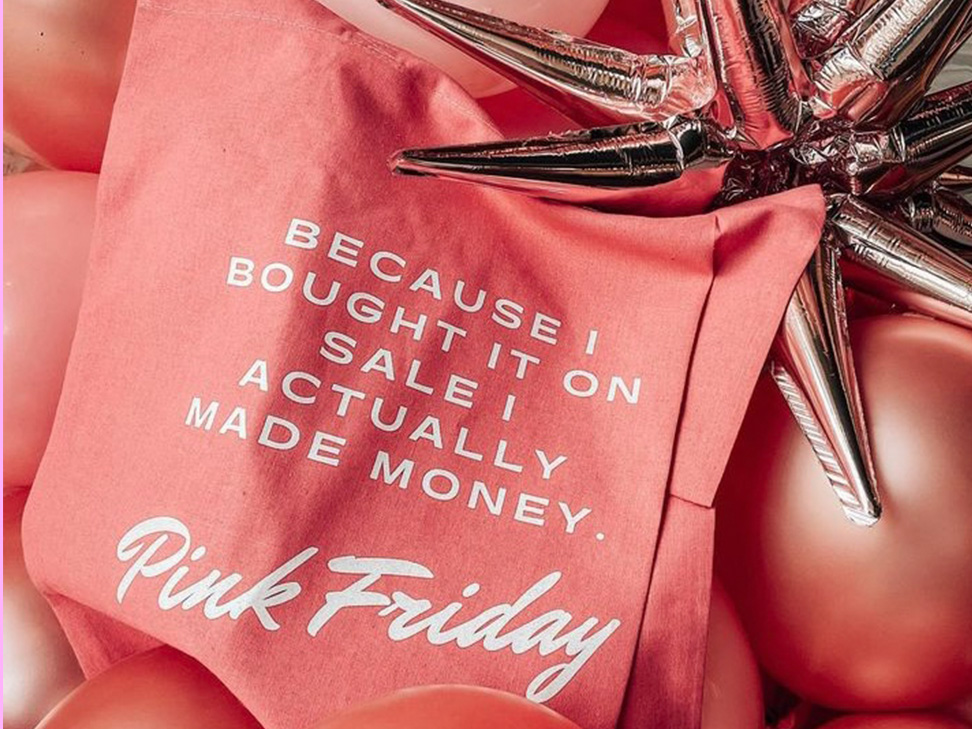 Wouldn't it be great if your boutique was listed on a map for nearby shoppers to find?
Join us this Pink Friday and we'll email instructions on how to get your boutique on the map!

Ladies I am absolutely BLOWN away! Tonight we participated in the first ever PINK FRIDAY event graciously hosted by the HUB! I am forever grateful for this group. This was our numbers from a 30 minute live in The Best Boutiques page tonight! There is still support for small businesses out there, I encourage you to not give up and get out there and hustle! YOU can do this too!
— Bethany Kay
Thank you so much for all the orders and support yesterday for the first ever Pink Friday Celebration and Sale. I'm beyond grateful for all of my returning customers and the new one that joined in. It's truly bittersweet to watch FWB evolve and grow. I'm still hustling and have so much more to learn and do <3 I continue to encourage you all to support your small businesses in your area and also online. I know Amazon, Walmart and Target have a lot to offer but so do small shops in your area. In these trying times all of these stores, resturants, bars, etc.t need love and support.
— Forever Western Boutique LLC
Today was the highest sales we have EVER had in our business. I cried happy tears at the end of the day as I have felt very discouraged lately and today just restored my soul. I was able to interact and serve customers & I locked our door tonight remembering why I started this business. From the bottom of my heart, THANK YOU for organizing this <3
— Kate Westphal

READ THE BOUTIQUE BLOG TO LEARN ALL THE INSIGHTS ON HOW TO MAXIMIZE YOUR PINK FRIDAY!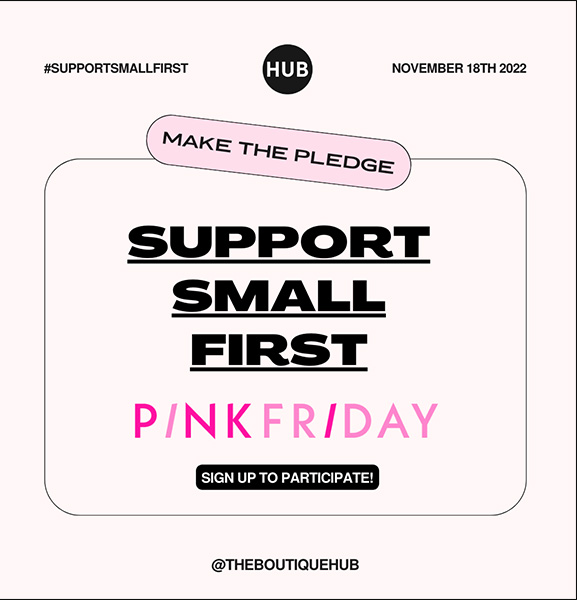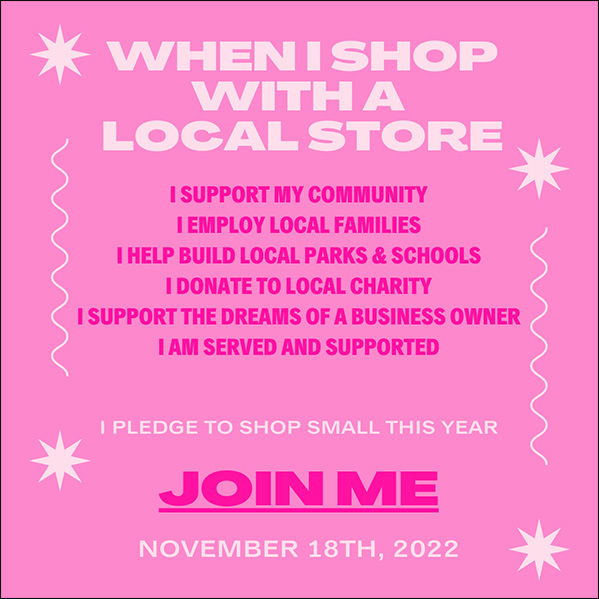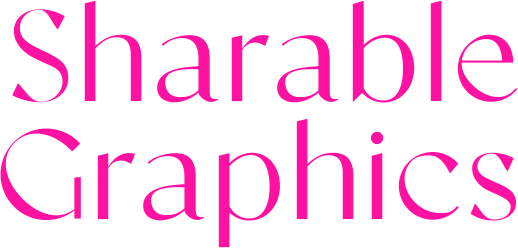 NEED SOME CONTENT TO GET THE WORD OUT? DON'T WORRRY, WE'VE GOT YOU COVERED. DOWNLOAD OUR CUSTOMED DESIGNED GRAPHICS TO START PARTICIPATING!
IF YOU'RE NOT ALREADY A HUB MEMBER, CHECK OUT HOW TO JOIN THE COMMUNITY OVER COMPETITION LIFESTYLE!
WILL YOU JOIN THE PINK FRIDAY MOVEMENT?
We'll email you a checklist of all these things, as well as instructions of how to participate.