A common question asked by retailers around this time is "when do boutiques start buying for the holidays?" Whether you are a newbie or an expert, this can be a daunting question. The holiday season holds so much potential for retailers and it's crucial to be prepared. Let's get into when boutiques start buying for the holidays and how to make this holiday season your most successful one yet.
When boutiques start buying for the holidays
The short answer is – boutiques start buying for the holidays as soon as they can. When it comes to holiday prep, the earlier the better. Boutique owners start buying for holidays as early as May. It is important to be earlier rather than too late. Shoppers are seeing Holiday at big box stores mid-summer so it's important the small retailers don't wait too late to get inventory in-house to promote. Additionally, with the supply chain the way it is currently, it's better to be ready earlier than later.
It's also important to remember the turnaround time with the wholesale brands you are buying from: so are immediate and some can stretch. Ordering early to account for the estimated shipping time is key. If you order custom items, it's critical you account for the time needed to receive that product.
Take advantage of wholesale brand summer clearance and specials for special event doorbusters to boost your bottom line.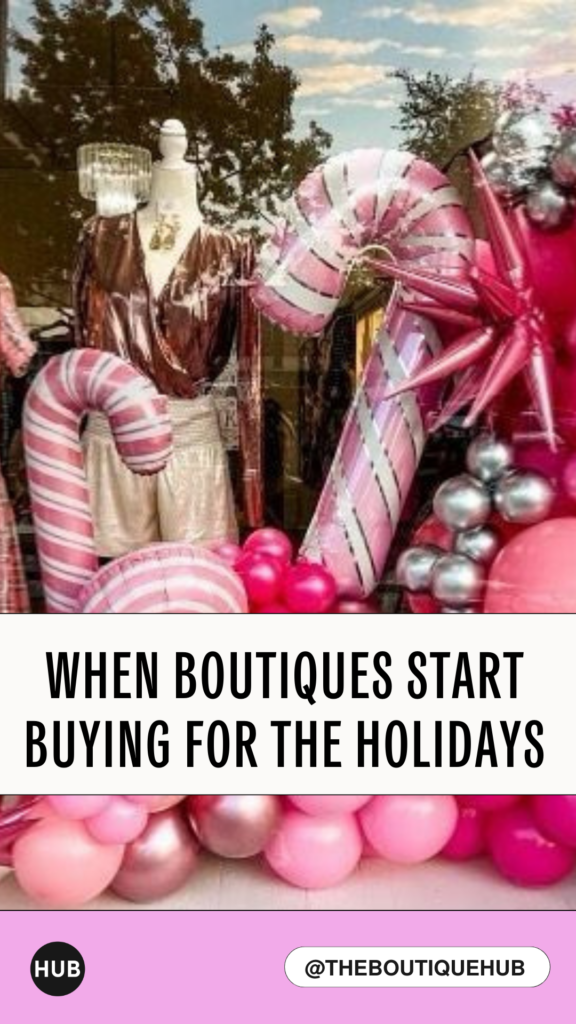 Where to Buy
Since 2013 at The Boutique Hub, we've intimately served boutique retailers and wholesale brands, always leading with the tools, education and resources most impactful to your business. And that's why we took the leap to create Hubventory! To build a marketplace with the tools, pricing and creative heart that we knew would impact your future most.
Hubventory was created by The Boutique Hub, the most trusted community in independent retail.
When you shop or sell on Hubventory, you not only access a wholesale marketplace but also:
Weekly live expert business training
Vast training library on wholesale & retail business topics
Member perks, pricing & discounts on many tools used daily
Live events, business conferences, LA tours & tradeshow meet ups
A welcoming community to collaborate with daily
Important Holiday Dates
When buying for the holiday season, keep in mind important holiday dates that you can potentially build collections or sales around. Here are some important retail holiday dates:
Pink Friday: November 17th 
Black Friday: November 24th 
Small Business Saturday: November 25th 
Cyber Monday: November 27th 
Giving Tuesday: November 28th
Super Saturday: December 23rd – Super Saturday, also known as Panic Saturday, is the last Saturday before Christmas. It's when many people do last-minute shopping.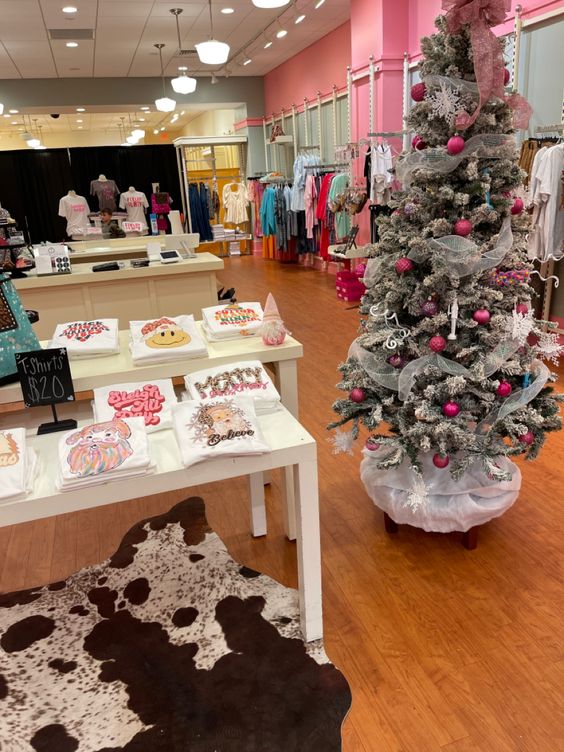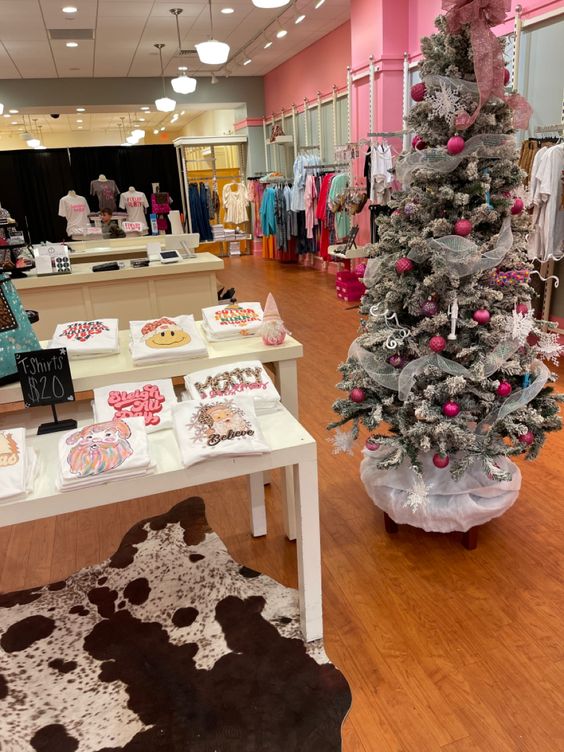 Importance of Preparing Early
Reduce stress and panic of last minute inventory shopping or buying whatever can ship in time, even if it's not something ideal for your customer base.
The more prep time – the better! Preparing early will allow you to have a well thought out buying plan.
Shopping early allows you more time to focus on other aspects of holiday prep such as marketing, event planning, ect.
You'll be able to plan collections or gift bundles early with ease of knowing what you're working with
You will be able to start your marketing campaigns earlier which can have a huge pay off
Other Important Holiday Prep
Events – what events will you host this holiday season? A collaboration with another small business, a live sale, a sip and shop event? The options are endless!
Marketing – what is your marketing plan for the holiday season? This plays a huge role in your success. How are you going to grab your customers' attention and get them to shop?
Promotions – will you be running any sales or promotions this holiday season to entice customers? Start planning those ASAP.
Policies – Are you store policies good to go? Things such as return policies and FAQ pages are easily neglected and forgotten, but are crucial during busy seasons such as the holidays.
Employees – are you employees prepared and educated for what's to come? Can they handle a holiday rush? Are they trained properly on everything?
Merchandising inspo – Holiday merchandising is oh so fun! Start getting inspo and gathering props early on.
Get Ready for your Most Profitable Season Yet
Join Ashley Alderson, Boutique Marketing Expert and Founder of The Boutique Hub to walk through 6 Key Areas to maximize this holiday season with our signature course, Holiday Marketing Masterclass.
From content planning, eCommerce, and events to profitable promotions, team training, and traffic….this is the most sought after Holiday training program online. And it'll impact your business all year long!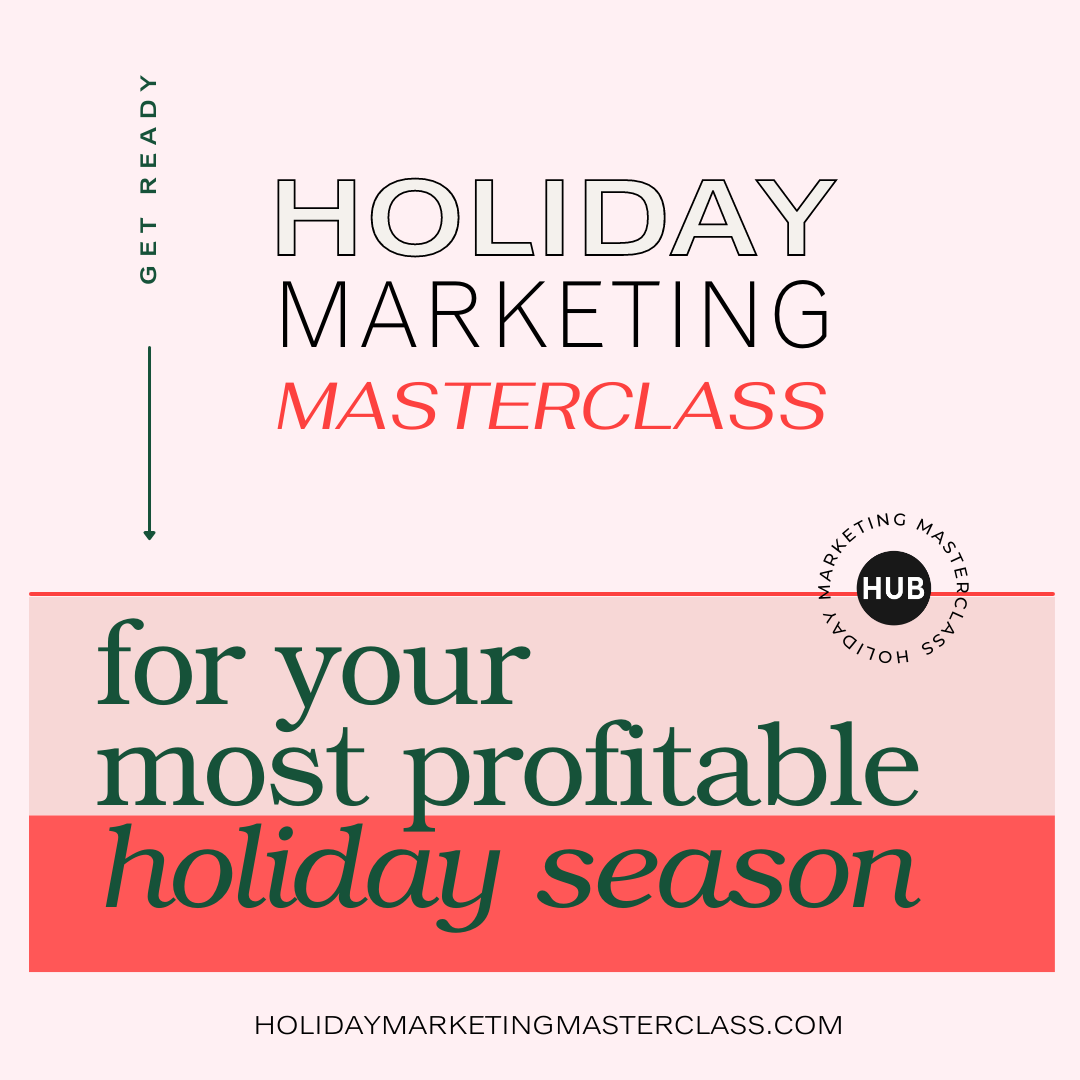 We hope you loved our article on When Boutiques Start Buying for the Holidays.
Get more information on growing your business by joining The Boutique Hub where we have tons of training, information, and most importantly, connection! Try out our service for a month, cancel anytime.
Follow along on Instagram @theboutiquehub!