So you just ran an offer or a giveaway to grow your email list (congrats – we've been talking about this so much lately!), but now what?
If you were just planning on sending them one email, then adding them to your circulation, please stop there and keep reading below.
How can you maximize this list besides just adding them to a new list or segment of an old one?
Keep in mind, it takes the human brain up to 7 times of seeing something, before it sticks. Consumers are bombarded by offers, so let's talk about standing out and building trust.
Here are 5 ways to maximize this new list across social channels, and BONUS tips on how to warmly welcome your community in your first email messages to them.
1. Create a Facebook 'Page Suggestion'
A Facebook Page Suggestion allows you to upload your email list, and Facebook will 'suggest' that this person 'Like' your page by sending them a like notification box. This is an organic way to increase your following.
To create one, click on the 'notifications' tab of your Facebook page, and down to the lower left, you'll see the link to 'Suggest Page' which pops up with a selection of contact files to upload.
You are limited to the number of contacts you can upload at one time with Page Suggestions, so it's best to break your lists into chunks of 1K to 5K and add this to your marketing calendar monthly.
Facebook Groups are the main mode of daily communication for many boutiques with their best customers, so why not invite your new list to your group?
On the upper right-hand corner of your group where it shows who's in the group that you're connected to, there is a box to invite other members to the group. Typically, this is where you would type in a friend's name to add, but you can also past in email addresses. When you do, Facebook sends an email to these people saying 'You've been invited to the *** group by *** (your name)'. Typically you would want to schedule this near the same time that you send your first email to the list so your name as the owner, and your company name is top of mind.
The only downfall to this option is that Facebook recently eliminated the paste multiple emails feature, so you're limited to uploading the emails one at a time. If you've ever outsourced a task to a VA, college intern, or your family, this is an easy one for them to tackle.
Upload this email list into a new Facebook Advertising Custom Audience if you have greater than 500 you're adding. If you are adding less than 500, try adding this list to your existing email Custom Audiences since below 500 becomes difficult for Facebook to show ads to.
Once you have an audience created, try running a low budget clicks to website ad either promoting your website or instead adding your Facebook Group link into the website address line to make the ad all about joining your Exclusive VIP group. Run this ad for impressions to keep your boutique top of mind along with the Page Suggestion and emails you're sending.
You can also use this audience to create an ad on Instagram highlighting some of your favorite new arrivals and warming them to your brand.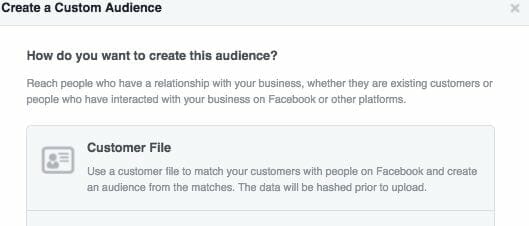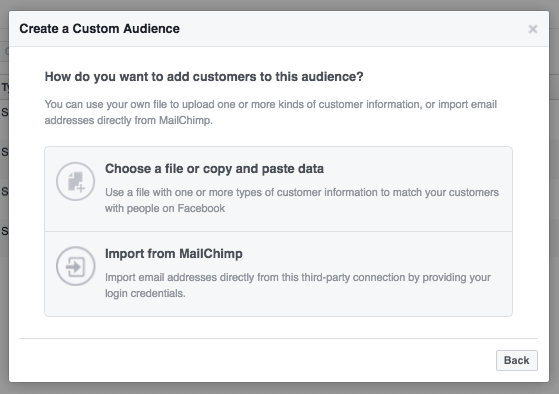 4. Create a Lookalike Audience
Once you've created a Custom Audience as mentioned above, use Facebook's Lookalike Audience tool to replicate this audience and find additional users just like them. Keep the audience size to only 1 percent lookalike to keep the targeting by Facebook as relevant as possible. The larger the audience you create, the greater the chance that they won't be your ideal customers.
As with any audience, keeping this limited is a good rule of thumb, so don't push the 'percentage' of your lookalike past 1 on Facebook's scale. The lower the audience number in this case, the more likely they are to be your ideal customer.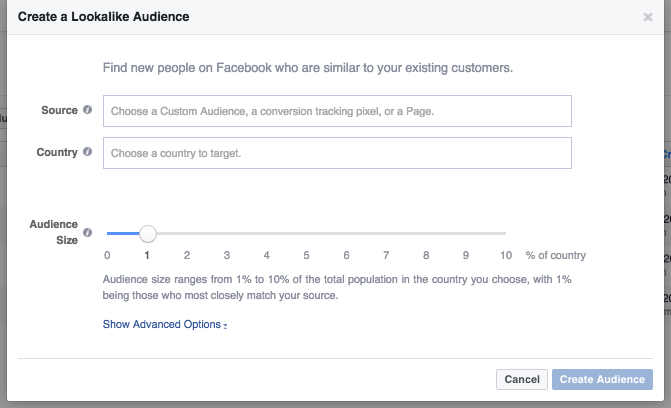 5. Use Organic Post Targeting to Reach Them
On the Facebook Post button, each post you make has the option to be organically targeted, as long as your total audience is over 1k.
Create a 'Dark' post welcoming this audience to your network with a beautiful new arrival photo or graphic, and similar text. When you post, use the targeting features to reach your new custom audience only, then delete it from your page, so only your new audience will see this post and not your usual fans.
People need repetition to build trust, and cross-marketing to your email list is the perfect way to do so increasing sales and decreasing unsubscribes.
Cheers #BoutiqueBosses,
Ashley
Recent Posts: