Today on the #BoutiqueChat Podcast our host Ashley Alderson, CEO of The Boutique Hub, does a solo episode on 7 Things You Must Do Before The End Of The Year. As we head into the new year there are some crucial tasks we need to accomplish before the year ends. Ashley will go over how to plan your buying for 2021, what meetings you need to set up, budget planning, reviewing contracts, and so much more! Tune in now to get all the details! 
>> EPISODE 289 – LISTEN NOW ON iTunes <<
Don't Have iTunes? Listen on Libsyn here
See the Full Boutique Chat Podcast Website here
Check our Boutique Owner's End of the Year Checklist here!
Key Points:
---
Numbers need to back up your buying decisions. And then you begin testing out alternatives as you go.
What were your best selling months this year and why were they your best selling months?
Where can you renegotiate to save expense in your business?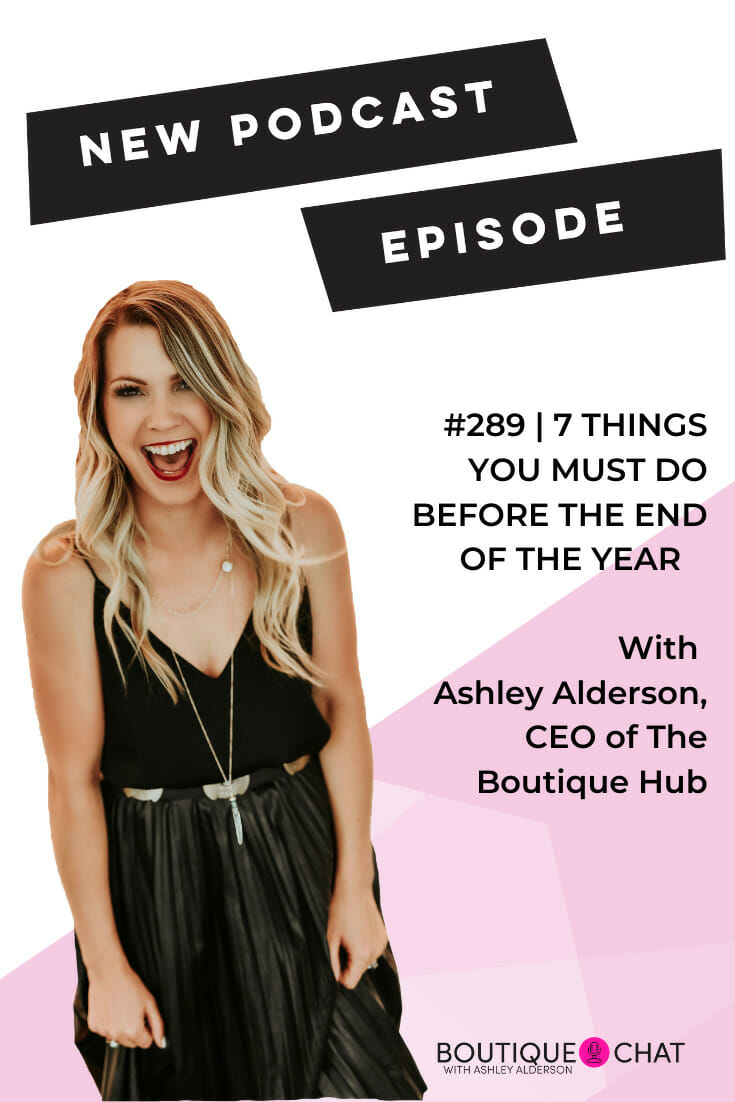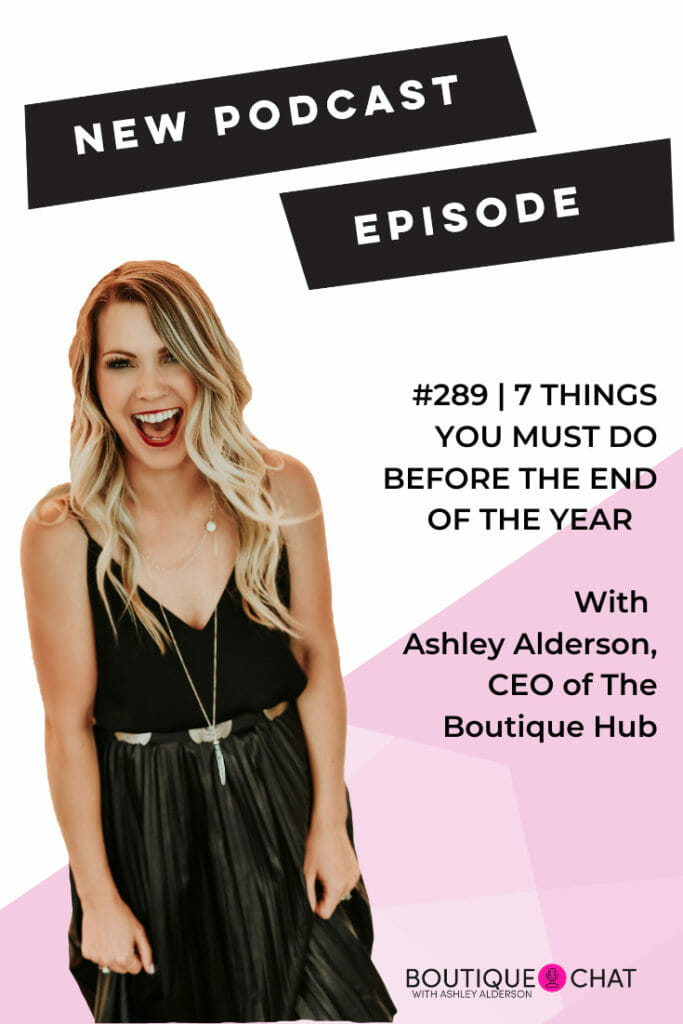 Favorite Quotes
---
"A lot can be said by actually looking at the data and asking why is something selling and why isn't something selling." -Ashley Alderson
"Make sure your numbers are backing up all the buying decisions that you're making in the new year. " -Ashley Alderson
"There are always loose ends that can easily be missed and we don't know till it's too late in what we are going to need for our insurance policies."
"What worked and what didn't and why?" -Ashley Alderson
For more business tips and inspiring words from Ashley, check out her Instagram @ajalderson.
---
SIGN UP FOR EMAIL UPDATES ON OUR WEBSITE:
https://theboutiquehub.com/boutique-summit-2020/
Join the Hub for more training, information, and connections.
www.theboutiquehub.com/join
Use the hashtag #AskAshley on Instagram, or tag her at @ajalderson or @theboutiquehubto suggest topics for the podcast and let us know what you thought about this episode!
Want to be our listener of the week? Then Subscribe to our podcast and after that, leave us a review on iTunes Apple Podcasts here!
Original Air Date: December 15th, 2020
Do you love the details 7 Things You Must Do Before The End Of The Year? Let us know what you think about our show and help spread the word about the #BoutiqueChat Podcast.
Recent Posts: