Today on the #BoutiqueChat Podcast our host Ashley Alderson, founder of The Boutique Hub, does a solo episode on How to be More Productive. November's theme at the Boutique Hub is how, as business owners, we can be more productive, and today Ashley gives us the crucial tips on how you can get started. She goes over the three questions you need to ask yourself every day, how to implement time blocking, and what daily habits can transform you into a more productive business owner. But that's not all, tune in to hear all the details!
>> EPISODE 282 – LISTEN NOW ON iTunes <<
Don't Have iTunes? Listen on Libsyn here
See the Full Boutique Chat Podcast Website here
MAIN POINTS:
---
Three key questions to ask yourself daily: What I'm excited about today? What might trip me up today? Who can I surprise today?
We are so conditioned to say yes. Pick one thing a week you can say no too.
Set a boundary. What are you willing to commit to, what are you not willing to commit too?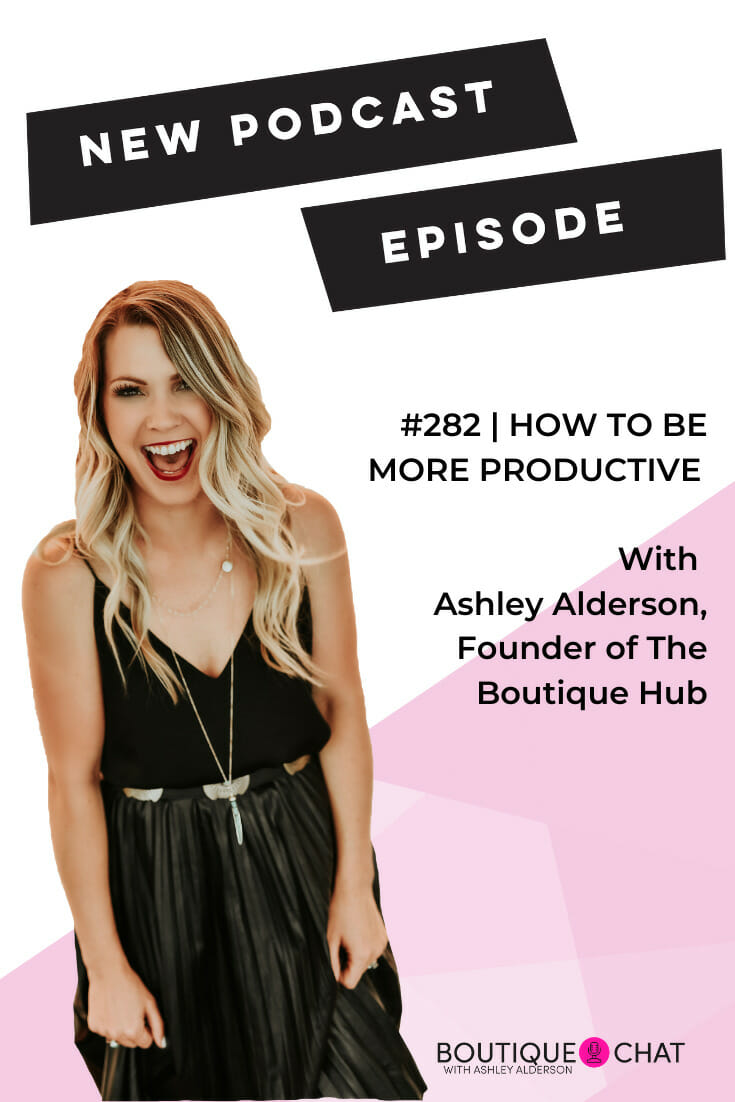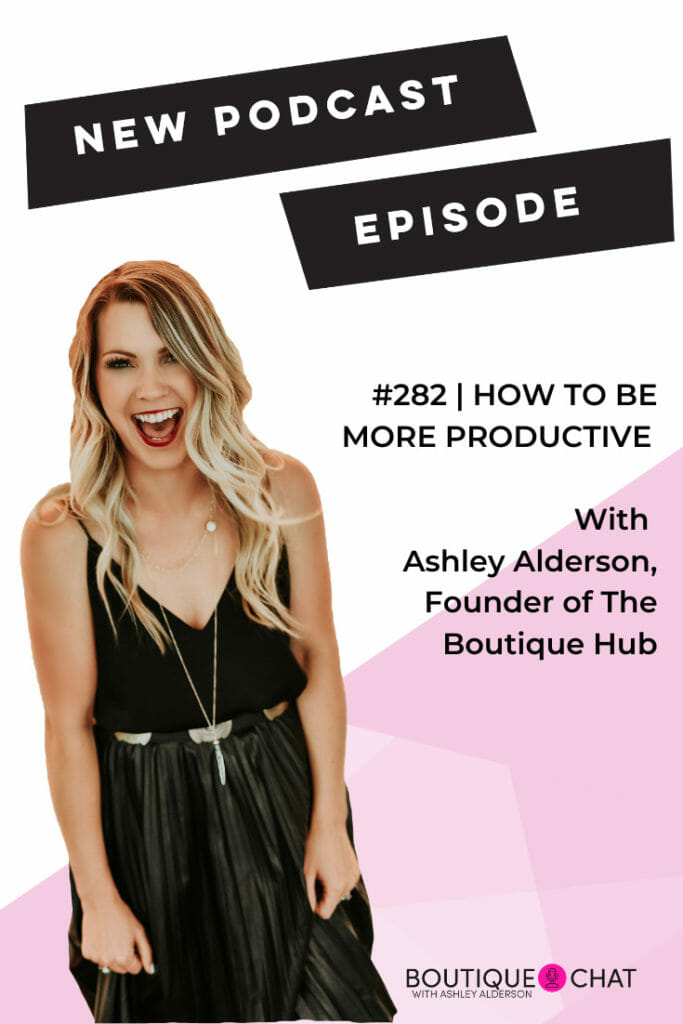 FAVORITE QUOTES:
---
"What is the one thing that I can do today that is going to make the rest of my list either easier or unnecessary?" -Ashley Alderson
"It's so common today to hear the word busy. Everybody is busy. But the question is, are you busy doing the right things?" -Ashley Alderson
"When we give to someone in a pure state of gratitude that comes back to us tenfold." -Ashley Alderson
Resources Mentioned:
The One Thing by Gary Keller
For more business tips and inspiring words from Ashley, check out her Instagram @ajalderson
---
Join Ashley Alderson, Boutique Marketing Expert and Founder of The Boutique Hub to walk through 6 Key Areas to maximize this holiday season. Join Holiday Marketing Masterclass!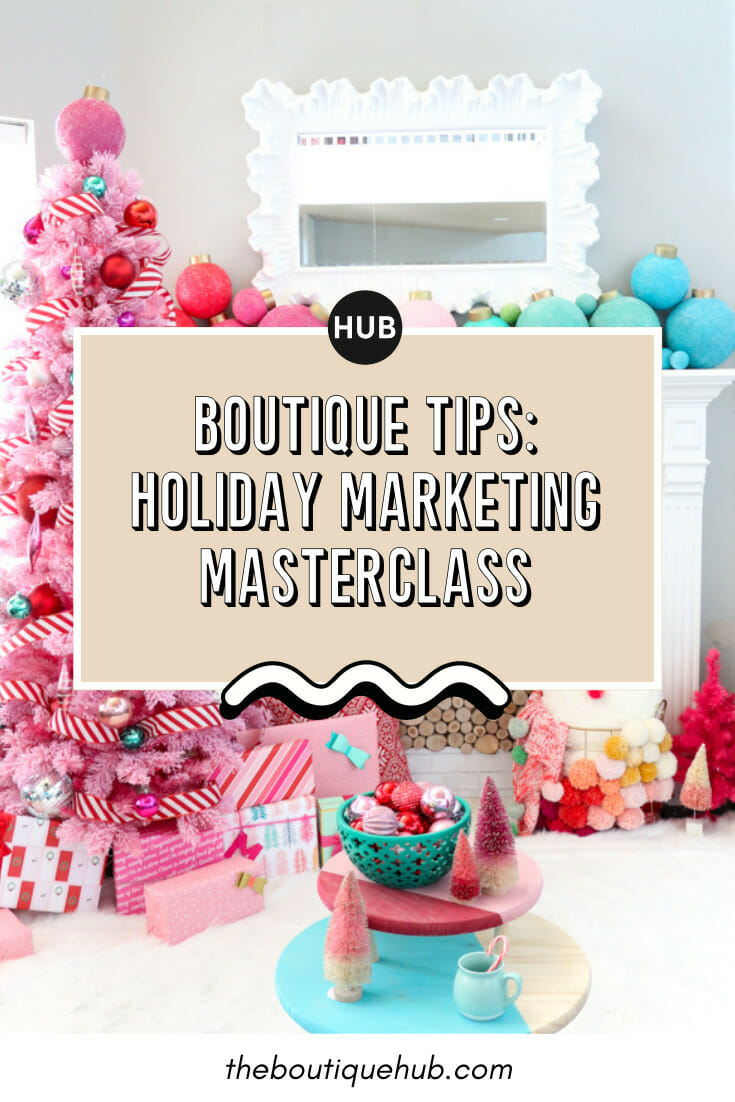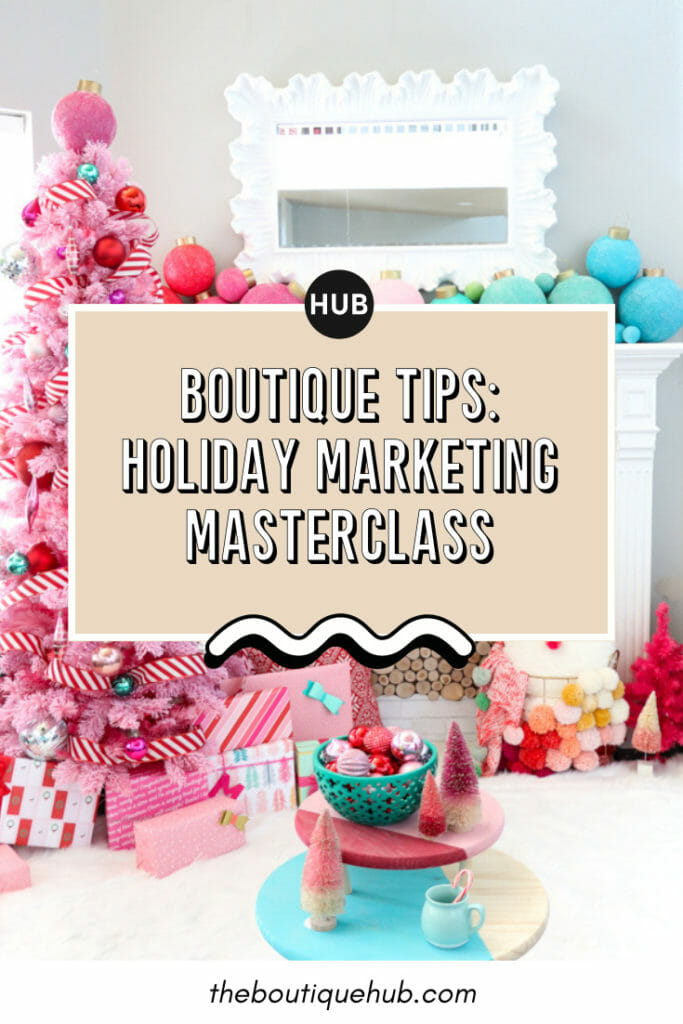 SIGN UP FOR EMAIL UPDATES ON OUR WEBSITE:
https://theboutiquehub.com/boutique-summit-2020/
Join the Hub for more training, information, and connections.
www.theboutiquehub.com/join
Use the hashtag #AskAshley on Instagram, or tag her at @ajalderson or @theboutiquehubto suggest topics for the podcast and let us know what you thought about this episode!
Want to be our listener of the week? Then Subscribe to our podcast and after that, leave us a review on iTunes Apple Podcasts here!
Original Air Date: October 27th, 2020
Do you love the details How to Be More Productive? Let us know what you think about our show and help spread the word about the #BoutiqueChat Podcast.
Related Posts: