Today on the #BoutiqueChat Podcast Letitia Young, Owner of Honey's Child Boutique, joins us for How to Run a Successful Plus Size Boutique. Letitia was one of the only major plus-size boutiques on the market in 2012, but that didn't stop her from being successful. Today she goes over important topics such as her experience with private labeling, text message marketing, and must know strategies on how to keep your customers coming back. But that's not all, tune in to hear more about Letitia's journey!
>> EPISODE 278 – LISTEN NOW ON iTunes <<
Don't Have iTunes? Listen on Libsyn here
See the Full Boutique Chat Podcast Website here
MAIN POINTS:
---
If you are starting private labeling, go with a company you trust and one you already have a relationship with. 
If you don't use SMS marketing, start now!
Give the customers what they want, even if it's not necessarily your style.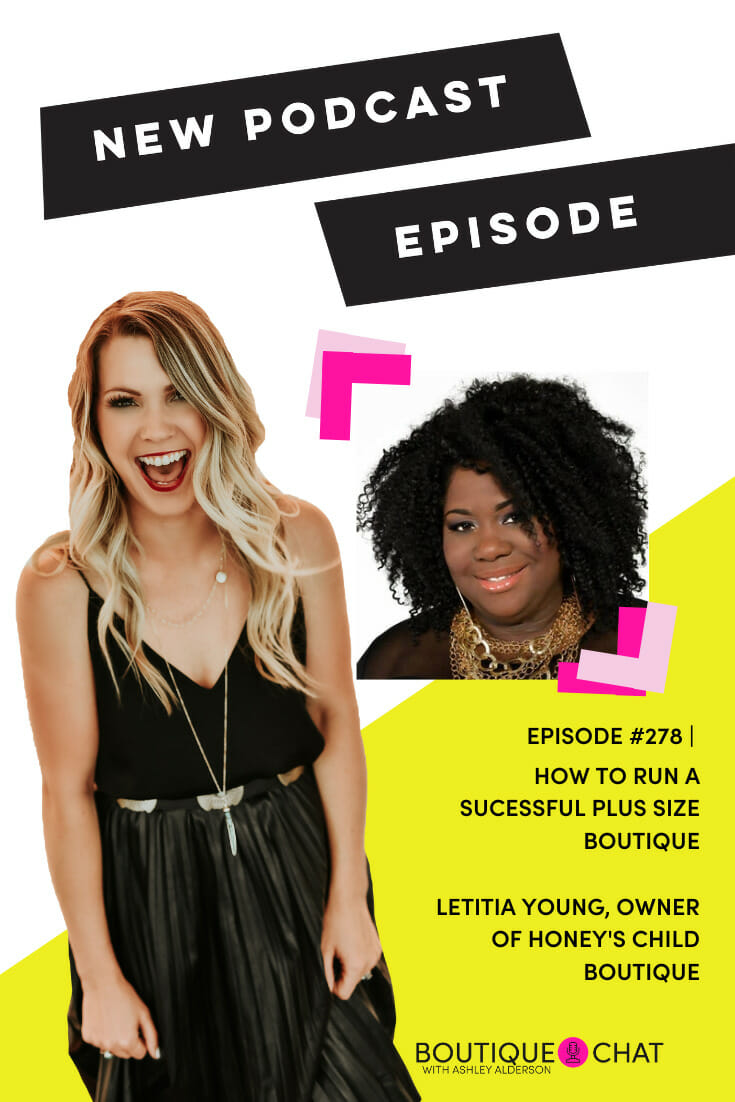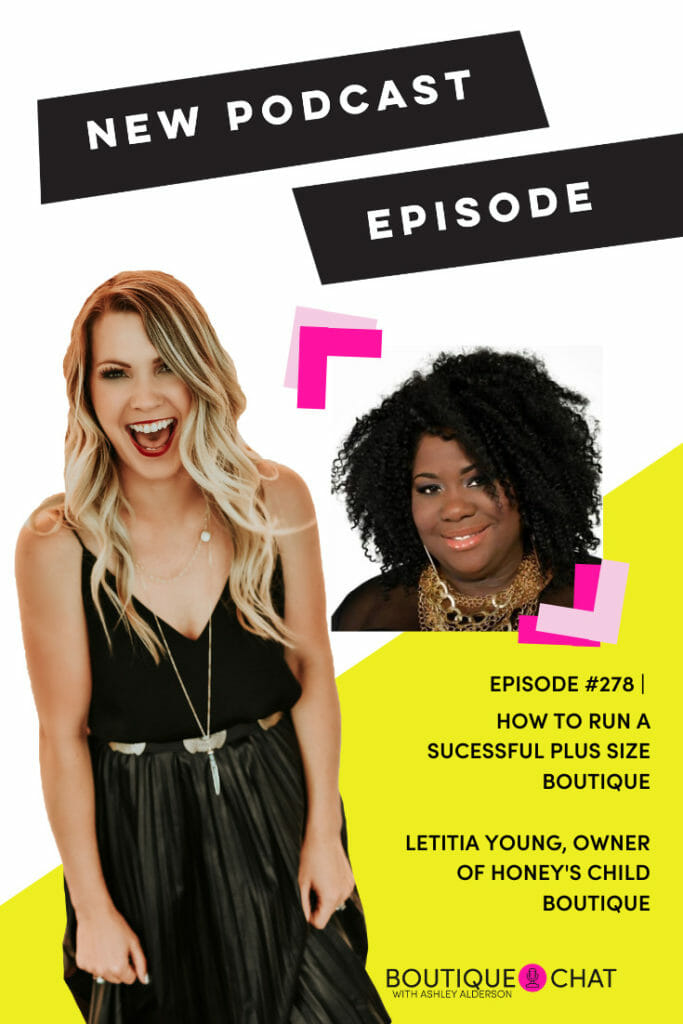 FAVORITE QUOTES:
---
"This was one of our biggest triumphs of this year. Using SMS has been a game-changer. If you're not doing SMS, you need to be doing it!"
"Give customers what they want. I think that's the key to staying in business."
Where to follow and find Letitia:
Website: https://honeyschildboutique.com/
Instagram: @honeyschildboutique  & @titia_the_stylist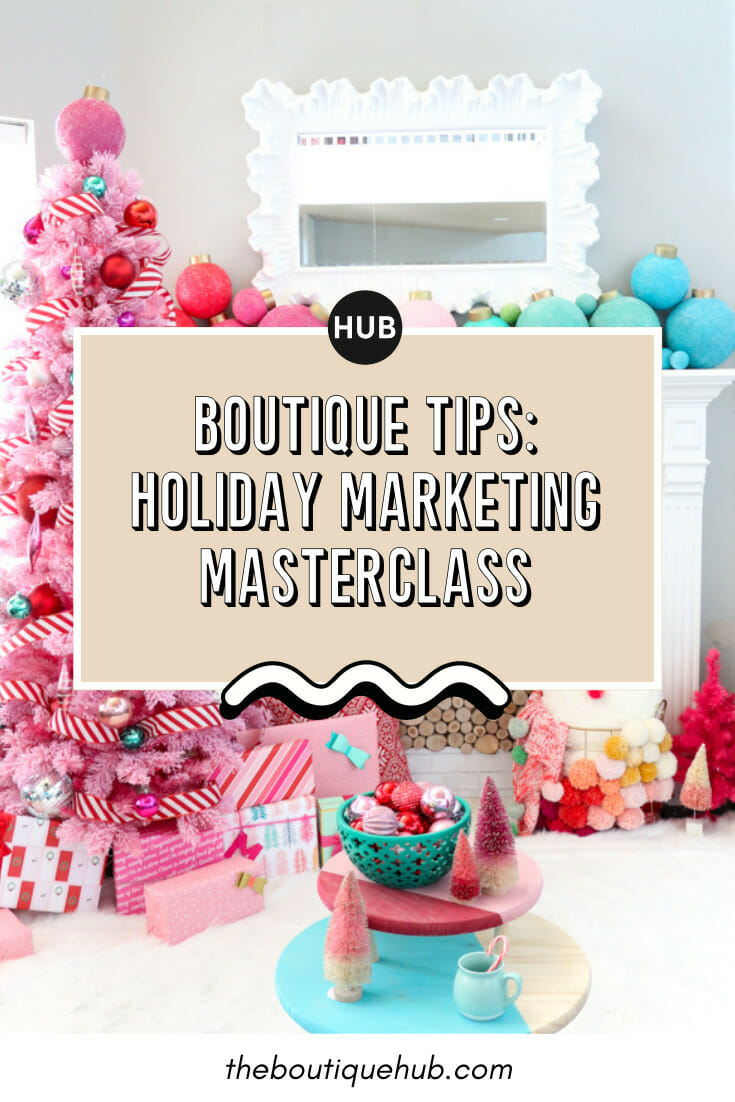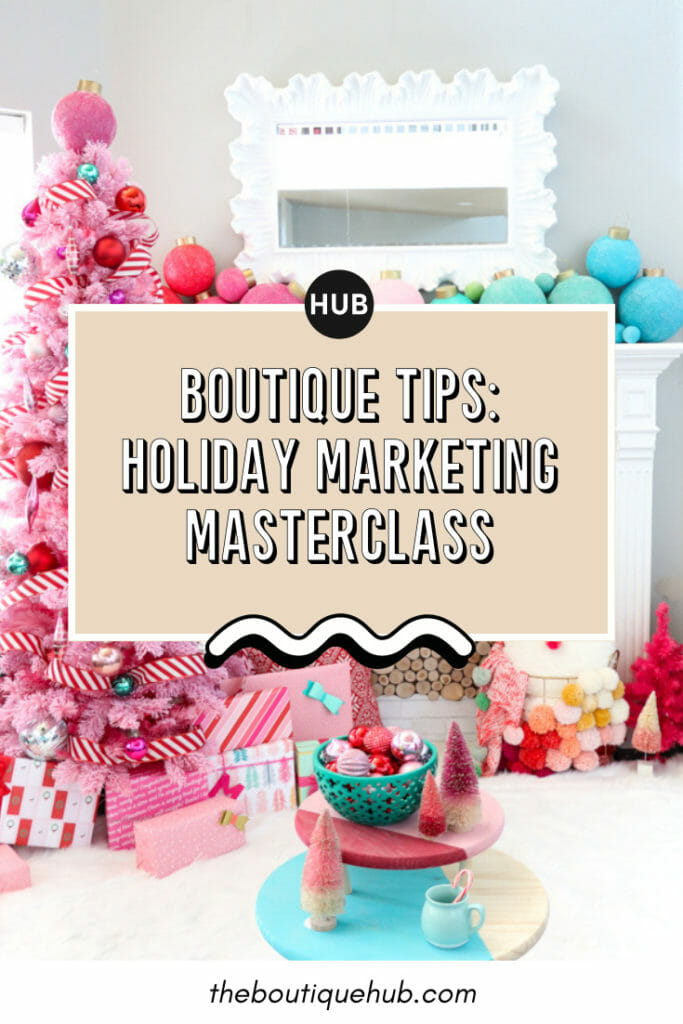 Join Ashley Alderson, Boutique Marketing Expert and Founder of The Boutique Hub to walk through 6 Key Areas to maximize this holiday season. Join Holiday Marketing Masterclass!
From content planning, eCommerce, and events to profitable promotions, team training, and traffic….this is the most sought after Holiday training program online. And it'll impact your business all year long!
---
SIGN UP FOR EMAIL UPDATES ON OUR WEBSITE:
https://theboutiquehub.com/boutique-summit-2020/
Join the Hub for more training, information, and connections.
www.theboutiquehub.com/join
Use the hashtag #AskAshley on Instagram, or tag her at @ajalderson or @theboutiquehubto suggest topics for the podcast and let us know what you thought about this episode!
Want to be our listener of the week? Then Subscribe to our podcast and after that, leave us a review on iTunes Apple Podcasts here!
Original Air Date: September 22nd, 2020
Do you love the details How to Run a Successful Plus Size Boutique? Let us know what you think about our show and help spread the word about the #BoutiqueChat Podcast.
Recent posts: