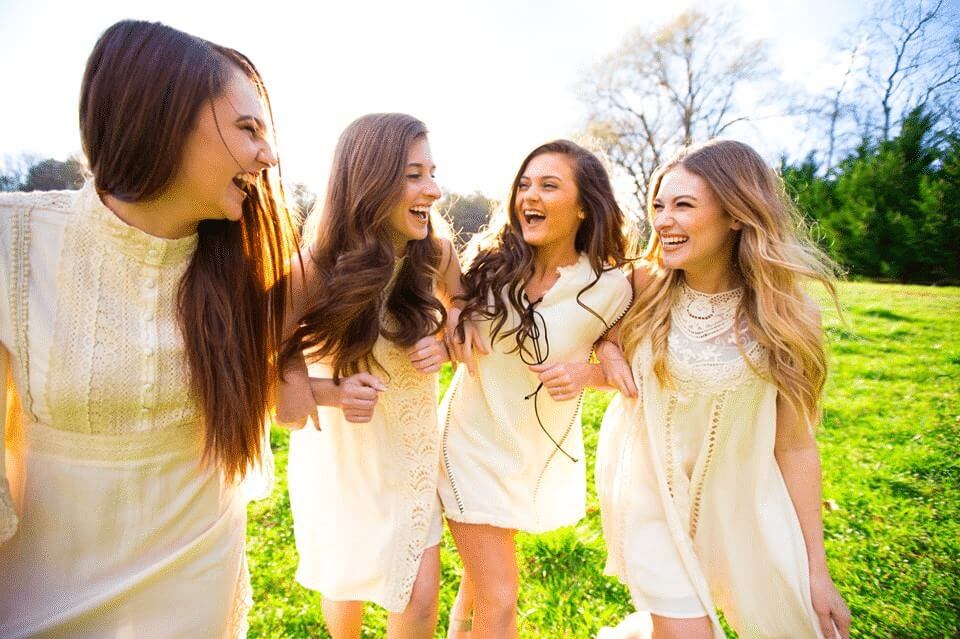 20 Mar

Product Photography For Boutique Owners

The 7 Best Product Shots for Boutiques. Product Photography For Boutique Owners

Part of the allure to shopping with boutiques is the way they teach us how to style. Their beautiful photos show us what pairs well together & inspires us to wear what we might not have picked out on our own.

Pictures help women determine quality and style, ultimately leading her to purchase or pass.

Need some inspiration? We've picked 7 of our favorite product shots to help you up your game. We want to say HATS OFF to the boutiques whose photos we've included – we admire your photography skills and eye for detail!
1. Styled to Perfection
Product Photography For Boutique Owners
Have you ever noticed some outfit shots arranged on the floor look like a pile of laundry? They have cheap plastic hangers, multiple wrinkles, tags sticking out, and are taken at a strange angle. Styled outfits on the floor can make excellent photos as long as they are bright, completely styled, and the arrangement is crisp.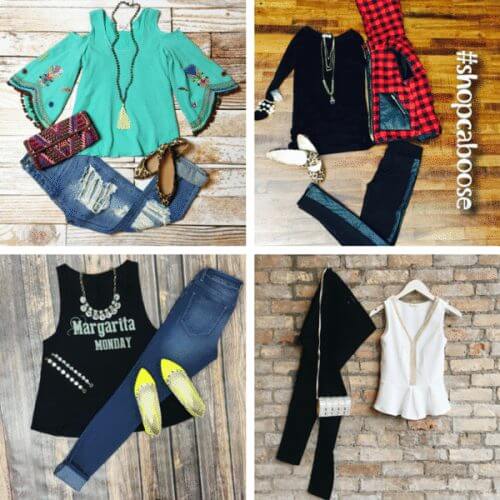 2.  Human Elements
Photos on real women are key to helping shoppers gage fit, length, understand size options if they know what size the model is wearing and how colors look on various skin and hair tones. We love these model shots because they are bright, fully-styled, crisp, clear and have muted backdrops. We asked our Facebook Fans to share, and photos on real people (not vendor shots) were the top shopper suggestion when it comes to influencing their decision to buy.
3. Devil's in the Details
Add in some texture. We love the detail added to these shots – notice the lifestyle elements in each photo that aren't necessarily part of the sale, but help tell the story. Legos in a little boy's outfit shot – genius!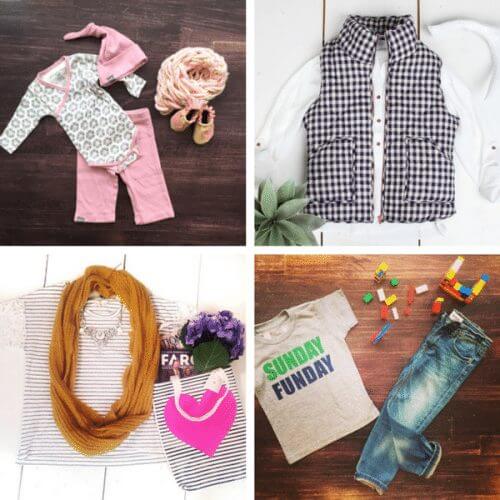 4. Bright + Cheerful
Colors play a significant impact in our moods and impulses to buy seasonally. These photos are very different, but the rich colors make us feel cheerful and style inspired for spring.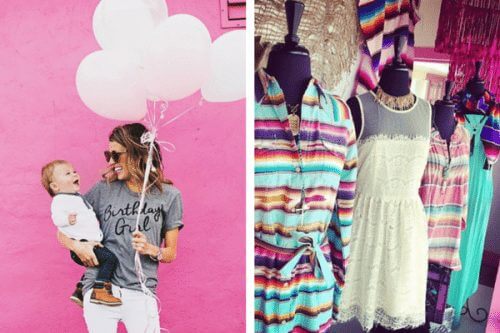 5. Crisp + Clean = White
I have an Instagram Crush on so many bloggers, Etsy shops, and boutiques that do white backdrops well. The rose photo was a clever marketing idea for Valentines day – or a play on the bachelor – well played. Notice how the dish holding the bracelets adds dimension and depth to the shot while keeping it clean.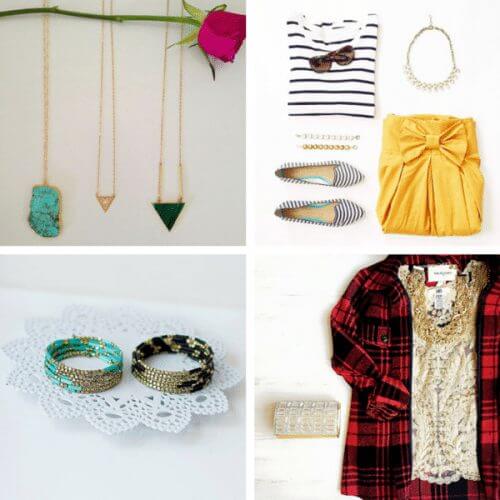 6. Save this Selfie
Selfies can be sloppy, but these unique shots are great ways to showcase outfit details. Pay close attention to your background to edit out any photo bombers and be sure to angle yourself into lots of light!
7. Up Close & Personal
Product Photography For Boutique Owners
Instagram has inspired us to look through the lens differently. Up-close, artsy photos that showcase colors, textures and details are fan favorites and are great ways to showcase products without having to type, "Buy This."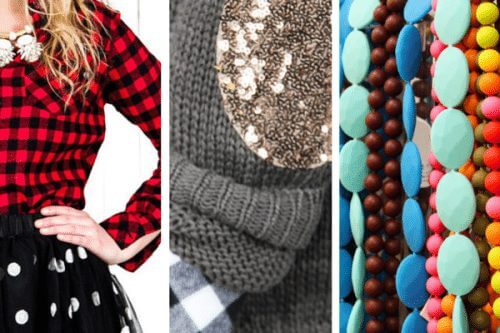 Not a photographer yourself or think you can't afford one? Many photographers are small businesses too and are open to working out a variety of payment or trade options. The answer is always no unless you ask, right?
Here are a few more tips we love from Etsy on taking great photos:
1. How to Organize a Photo Shoot
2. How to Make you Photos Publicity Ready
Until next time,
The Boutique Hub Crew
---
Are you on Instagram? We are too! Let's be friends eh'?
Want more of our boutique marketing tips? Grab a copy of our Boutique2Boutique news – we never bombard your inbox!