It's no secret that TikTok has become a main marketing channel for so many small businesses, and the holidays are no exception to this success. Taking over the social media and marketing game, TikTok is a must in your content marketing plan this holiday season.
Let's get into the logistics and leverage of holiday marketing on TikTok!
The Opportunities
Tik Tok Holiday Marketing has some huge opportunities. According to TikTok For Business, 39% of users reported finding a brand on TikTok that they didn't know about, 47% of users say TikTok inspires gift ideas, and a whopping 77% of users have bought something that they saw on TikTok. And those are just general stats!
Get ready Boutique Bosses, Holiday stats get even better! Users are highly engaged throughout the Holiday season, and they are ready to shop. TikTok for business reports that 84% of users plan to shop online this year and 2 out of 3 users plan to spend an average of $200 or more on gifts this year, a 9% increase from last year.
So what does this mean for small business owners and boutique bosses? There are big selling opportunities on TikTok year-round, but especially during Holidays!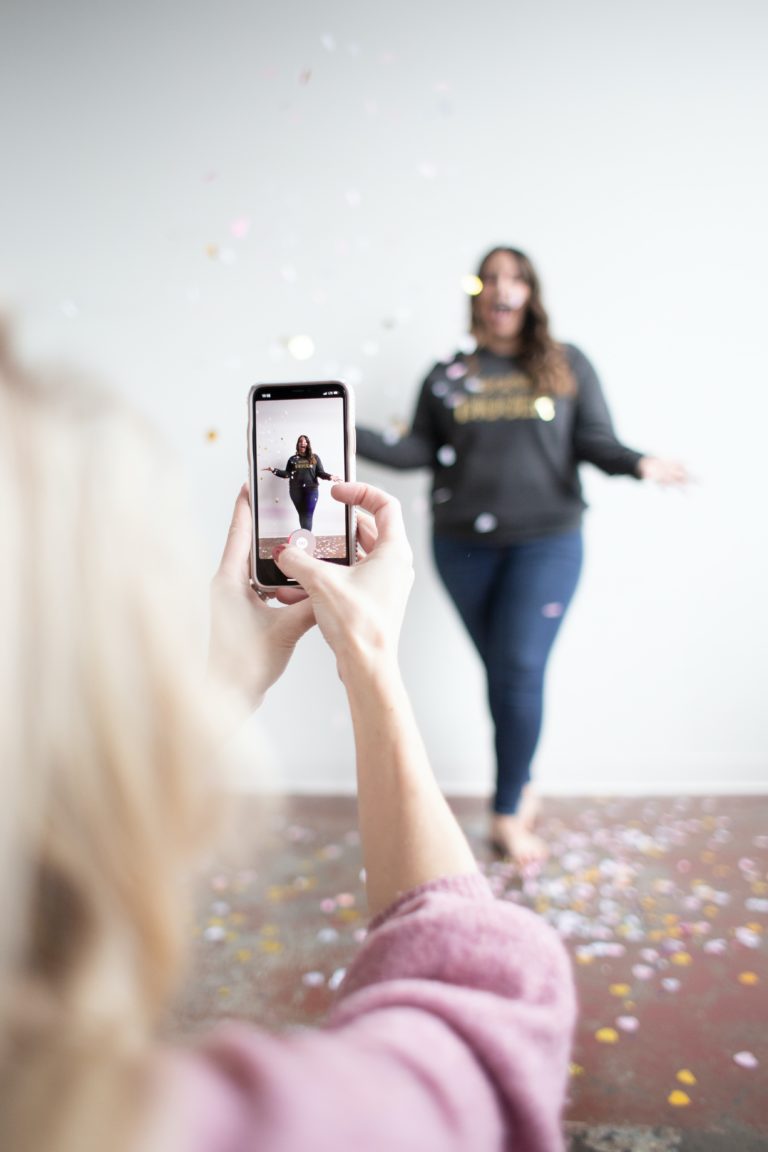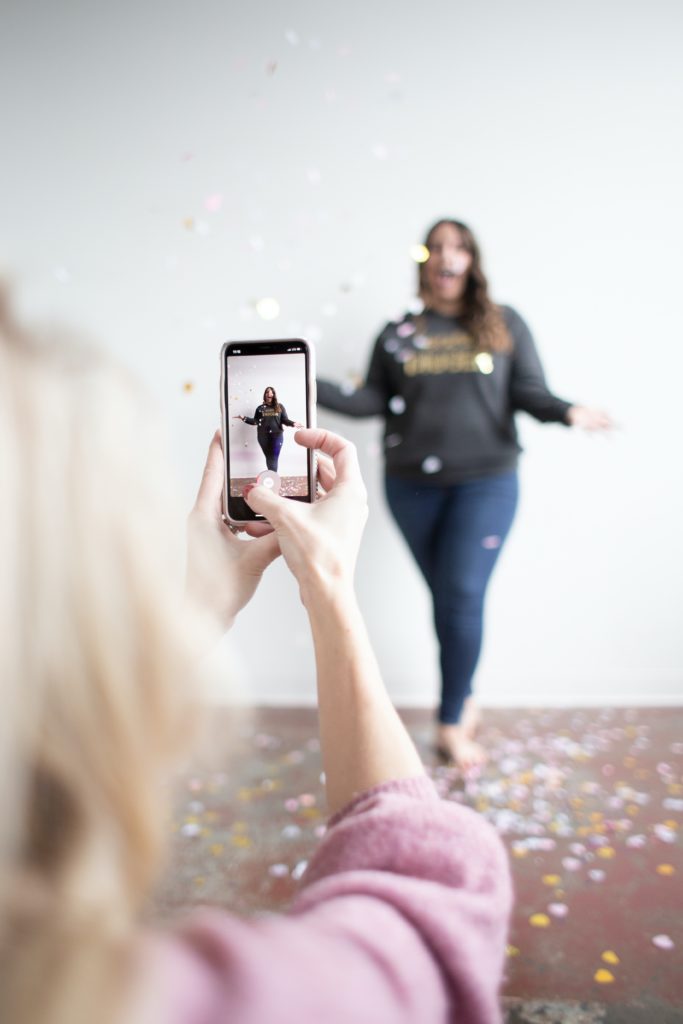 Plan to have a content plan for all of the main dates this year:
Nov. 19th: Holiday Shopping Season Begins (and PINK FRIDAY!)
Nov 26: Black Friday
Nov 27: Small Business Saturday
Nov 29: Cyber Monday
Dec 26 – 31: Postseason sales and gift card shopping
Jan 1 – 30: New Years sales and resolutions
Don't forget the niche holidays! Celebrating niche holidays is a great opportunity for your brand to stand out, with 70% of users noticing brands who celebrate niche holidays.
Oct 31: Halloween
Nov 1-2: Dia De Los Muertos
Nov 4: Diwali
Nov 30: Giving Tuesday
Nov 28 – Dec 6: Hanukkah
Dec 23: Festivus
Dec 25: Christmas
Dec 26 – Jan 1: Kwanzaa
Selling
Thanks to the new Shopify and TikTok partnership, you can easily sell your products on TikTok and users can shop directly through the app. This is a big win for small businesses and boutiques everywhere!
This new integration allows Shopify merchants with a TikTok Business account to add a shopping tab to their profile. From there, you can easily sync your product catalog to the app. Sellers will be able to tag products within videos, allowing users to quick-shop directly from their feed.
This feature is currently available in the US and UK and has plans of becoming available in Canada within the upcoming weeks.
TikTok hopes to attract new users with this feature, while small business owners are using this to attract new customers. With this feature rolling out just in time for holiday marketing, you'll want to integrate this ASAP!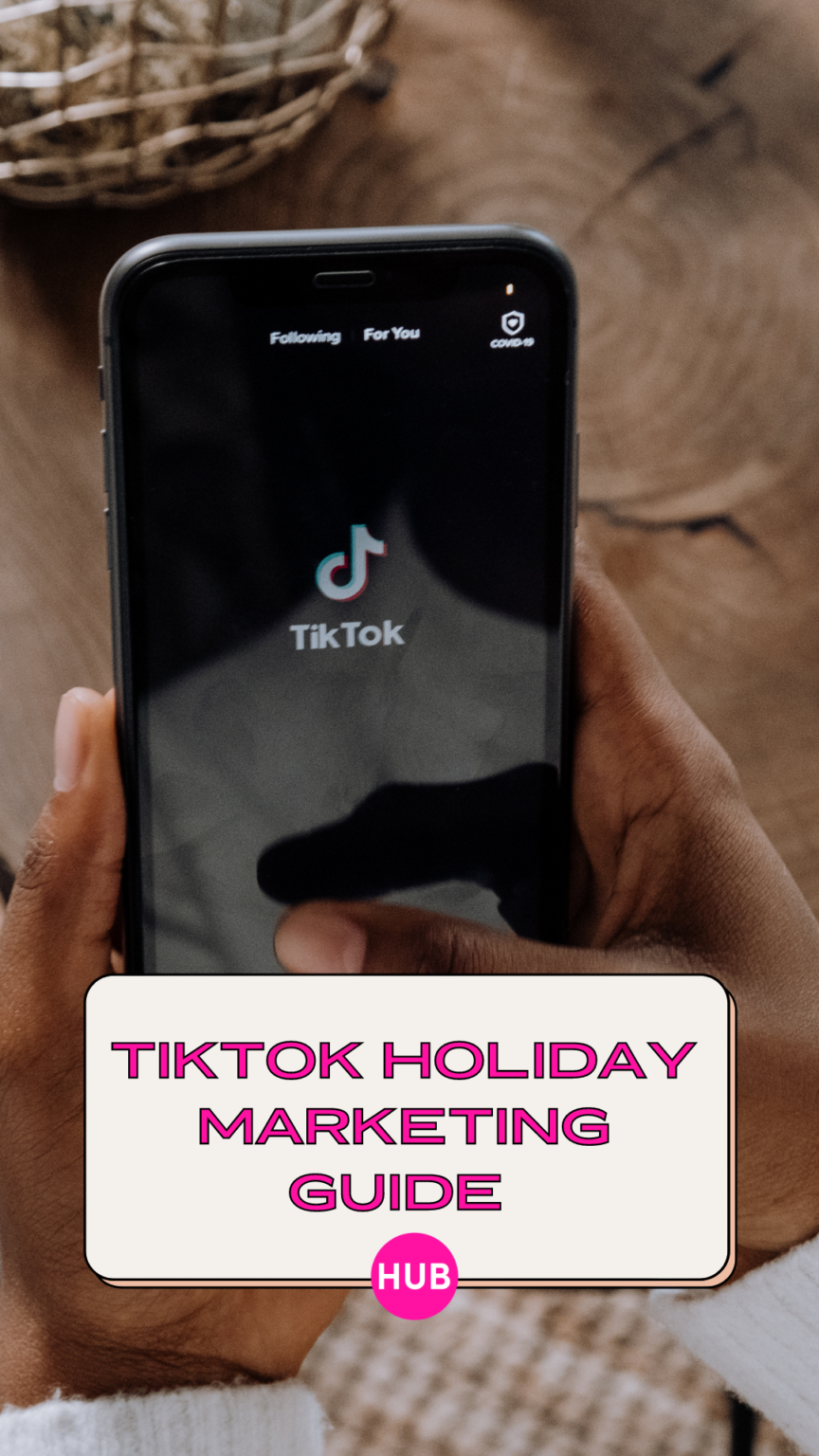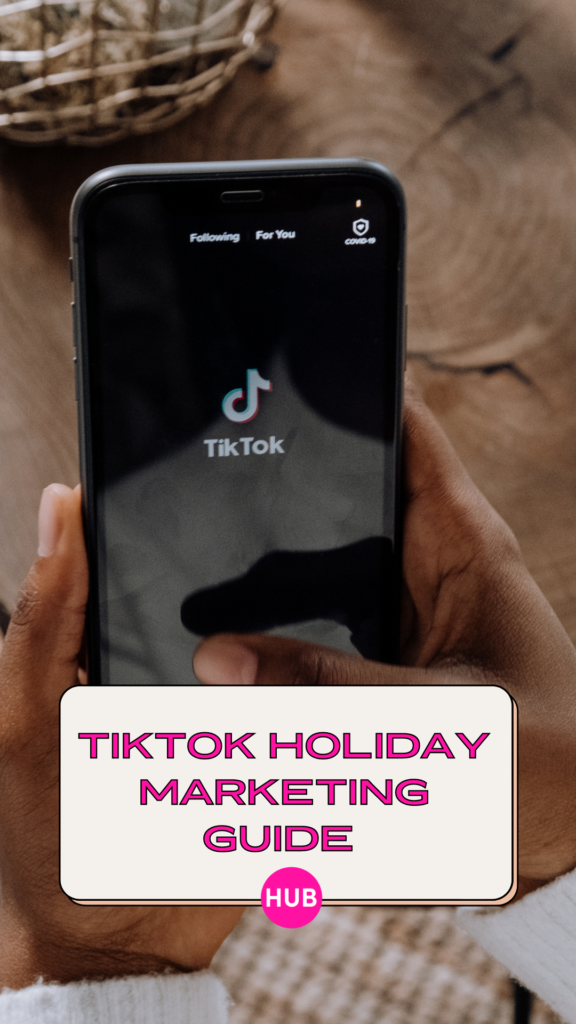 Holiday Hashtags
If you know anything about Social Media Marketing, you know that hashtags are an easy way to get discovered, increase brand awareness, and improve engagement. TikTok is no exception to the hashtag rule! Some of the most popular and useful holiday hashtags to use on TikTok this season are: #blackfriday, #itsblackfriday, #gift, #unboxing, #holidayhacks, #christmas, #holidayseason, #christmasshopping, #christmasgift, and #happyholidays.
Besides general hashtags, it's always a good idea to create a branded hashtag. If you already have one, make a holiday version!
Holiday challenges are also a great way to get discovered and go viral. Hop on a new challenge trend or get creative and make your own with a hashtag.
Plan Ad Campaigns Early!
Last, but certainly not least, PLAN! Planning ahead not only allows for an organized and optimized content flow but also leaves time and energy to go elsewhere. We know how busy you Boutique Bosses get during the holiday season. Plan your content early on and take one less thing off your plate.
TikTok For Business shared a timeline for content planning this Holiday season including Fall Shopping and Festivals, Winter Holidays, and New Years Celebrations.
Fall Shopping and Festivals
Creative Ideation, Content Creation, and Media Planning: Oct 15 – Nov 4
Uploading and Activating Campaigns: Nov 4 – Nov 11
Winter Holidays
Creative Ideation, Content Creation, and Media Planning: Nov 20 – Dec 10
Uploading and Activating Campaigns: Dec 11 – Dec 17
New Years Celebrations
Creative Ideation, Content Creation, and Media Planning: Nov 26 – Dec 16
Uploading and Activating Campaigns: Dec 23
---
Crush your 4th quarter goals and make this year your most profitable holiday season yet with help from our Holiday Marketing Masterclass. From content planning, eCommerce, and events to profitable promotions, team training, and traffic….this is the most sought-after Holiday training program online. And it'll impact your business all year long! What are you waiting for? Sign up now!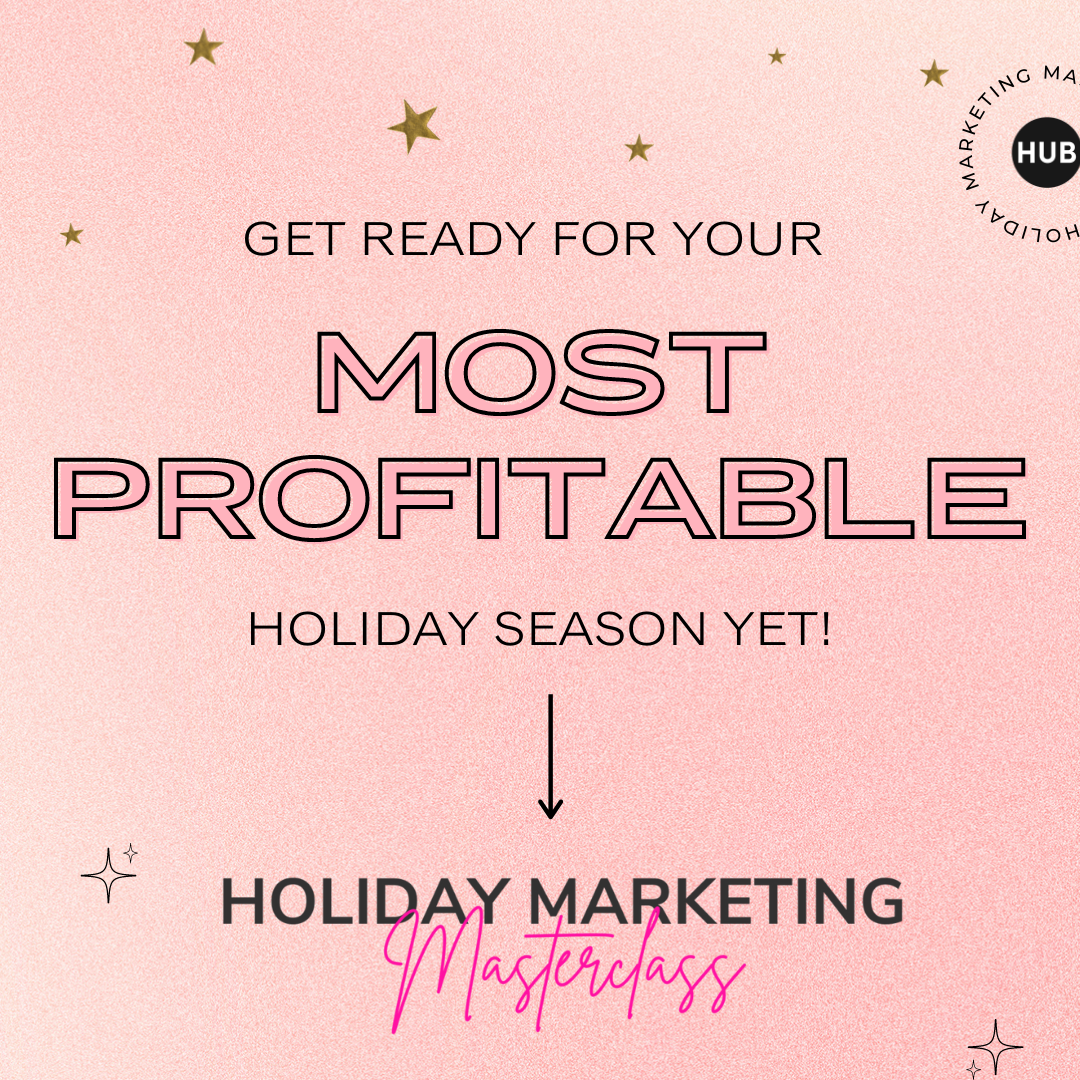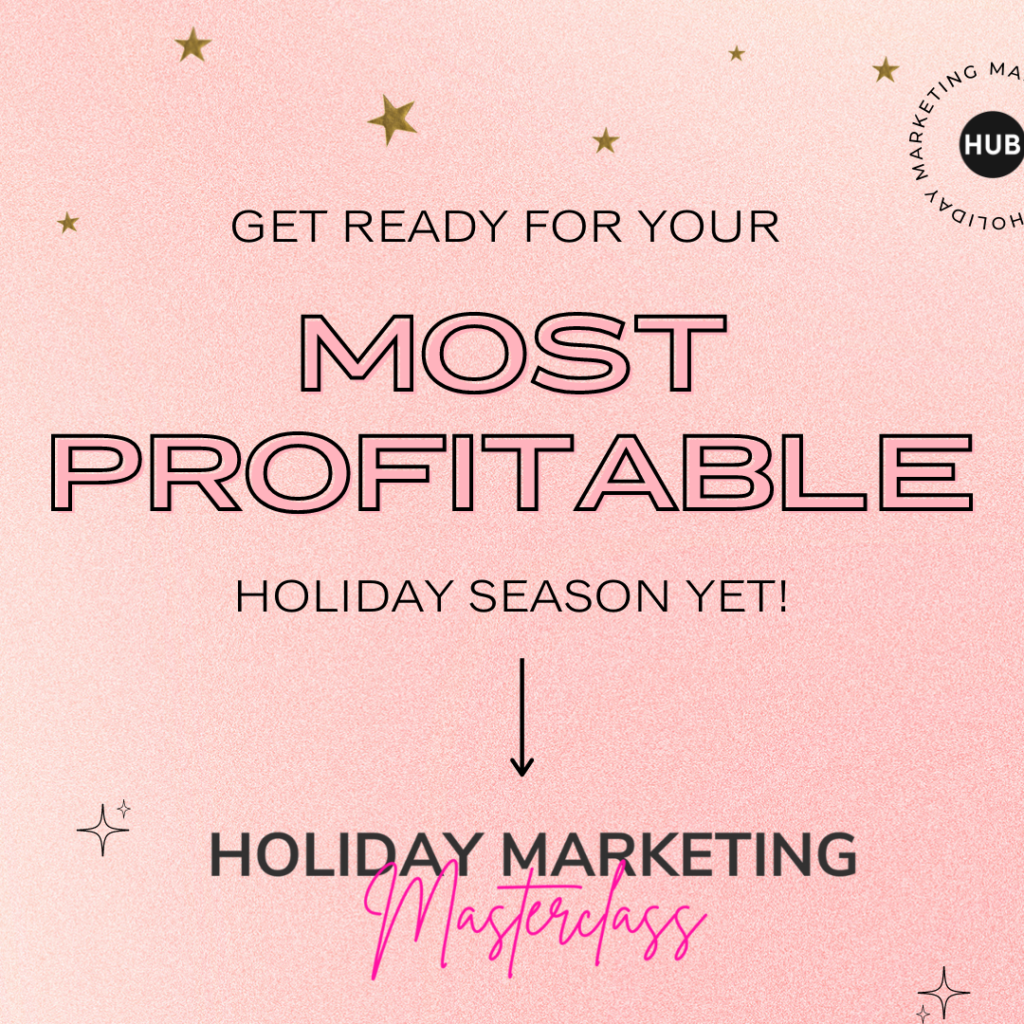 We hope you loved our article on Tik Tok Holiday Marketing. How else can The Boutique Hub help you grow?
Get more information on growing your business by joining The Boutique Hub, where we have tons of training, information, and most importantly, connection! www.theboutiquehub.com/join Try out our service for a month, cancel anytime.
Follow along on Instagram @theboutiquehub!
Recent Posts:
Holiday Merchandising Must-Haves for Small Business Owners

Seasonal merchandising during the holidays can make a significant difference in your business's success. It's not just about offering the right products; it's also about creating a festive and inviting atmosphere that draws customers in and encourages them to make purchases. In this blog, we'll explore some holiday merchandising essentials for small business owners, along with tips on why they are essential for your success.

Retail Science and Systemization with Amy DeFauw, Katsch Boutique

Katsch Boutique owner Amy DeFauw shares her experience in managing multiple locations, building a successful team and the art of delegation.

Tips for Sourcing Wholesale in Downtown LA

If you're in the retail business, especially in fashion, textiles, or any other industry, sourcing wholesale goods from Downtown Los Angeles can be a game-changer. The Fashion District and the surrounding areas are home to a plethora of wholesalers offering a wide range of products at competitive prices. To help you navigate this bustling wholesale hub successfully, we've compiled a list of valuable tips that will make your wholesale sourcing journey in Downtown LA a breeze.